The team developing Valorant are so passionate about their game that they had rules imposed by senior management at Riot Games because they were all spending too long playing it during work hours, a new video has revealed.
Anna Donlon, the game's product manager, and Joe Ziegler, design director, made the revelation in a video posted on Valorant's official YouTube account yesterday, where they talk about the game's development and stability ahead of the closed beta launch. The duo, who are excited to get the new tactical shooter in the hands of gamers worldwide, hope the wider community want to play the game as much as they do.
"There's a huge difference between the 5,000 players we have right now and the hundreds of thousands of players we hope to have in closed beta, and we could go from 'super hyped' to 'oh crap' like really, really fast," Donlon says in the video, which was recorded in late February. "I think what we're seeing right now in testing is showing that this could be a game that people really, really want to play in the same way we do."
"I remember there was a point at which we actually had to make a rule to cut back on playtesting and poor Deke [senior producer] had to deliver it to the team," Ziegler adds. "It was literally because everybody was playing so much that our work pace slowed down, and we obviously want to get the game out as fast as possible to everybody out there, so we had to make some rules."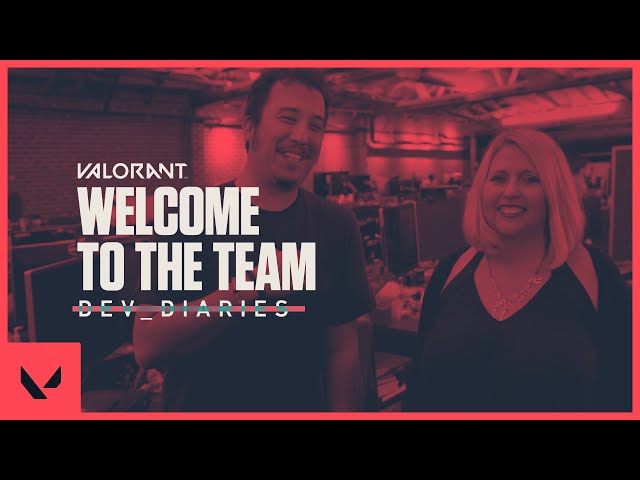 But the team got there in the end. With the Valorant closed beta kicking off next week in a few select regions, we're finally going to see how this tactical shooter compares to the likes of Counter-Strike: Global Offensive, Overwatch, Rainbow Six Siege, and more, and how well it holds up in beta.
But like all testing stages, Riot Games wants your feedback. In the video, Donlon and Ziegler state they want to hear people's "pain points" and feedback about the game, whether you get the chance to play the beta or if you're confined to watching it online instead.
So if you want to have a say on how Valorant should look, feel, and play, make sure you get involved next week in one way or another.