With EA Sports considering renaming the FIFA Series, now could be the perfect time for Strikerz Inc's new free-to-play football sim, UFL, to kick-off and score where Konami's eFootball failed. If you're looking forward to Strikerz's upcoming release, we have everything you need to know about the UFL release date here.
UFL has been in development for quite some time now – Strikerz reportedly started work on the project in 2016. However, there's still a lot to learn about this game that's set to challenge FIFA for a place on your console. With West Ham, Rangers, Celtic, Besiktas, and Sporting CP all signed on to be licensed clubs, things are looking good for this newcomer to the football game scene.
In January during a livestream, we finally saw our first glimpses of gameplay, got details around UFL's game modes, and an update on when the UFL release date may be. Here's everything we know about the game so far.
UFL release date Rumours
According to Strikerz, UFL is set to release in 2023. We don't have a concrete release date just yet, but the game was delayed as the team focused on upgrading the AI and core mechanics.
If we were to hazard a guess, we could see the game release early next year. Strikerz will announce the release date in December 2022, which could potentially mean we see the game at The Game Awards. According to the latest update in August 2022, the game is about 80% ready, so it shouldn't release too far into the year.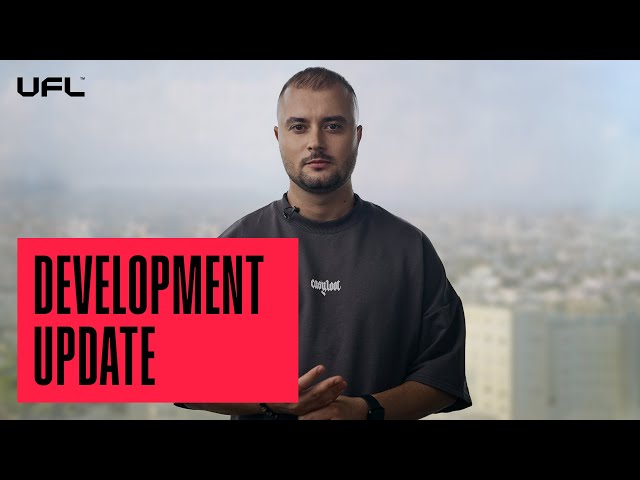 UFL gameplay
Strikerz finally revealed some UFL gameplay during its First Look live stream which showed off what you can expect from the game. We also got a look at how it aims to differentiate itself from FIFA. You can check it out below.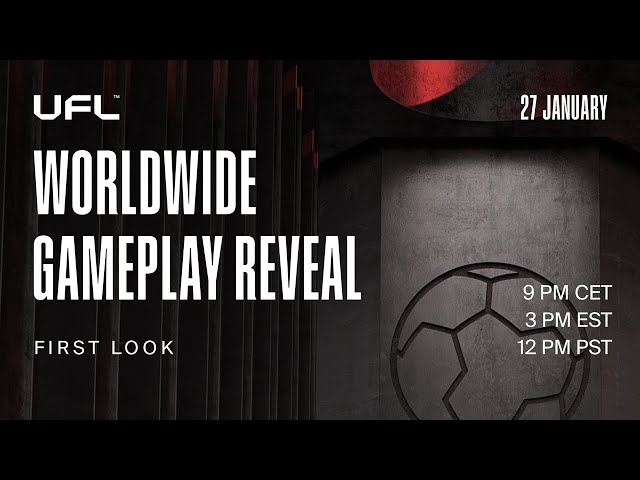 From what we have seen, it looks a lot like what you would expect from a football sim. It's all in-engine footage and showcases some impressive graphics and character models, and the pacing looks to be similar to that of PES/ eFootball, rather than the faster-paced action you see in FIFA titles.
The curtain rises and there are no empty seats: everyone is ready to enjoy another masterpiece📽️

The premiere is here and now — meet our next Ambassador @DeBruyneKev 🔥 pic.twitter.com/WWUQkA7w0v

— UFL (@UFLgame) January 21, 2022
Well, that's everything we know about the UFL release date right now. With Strikerz having already signed on several major clubs as partners and world-class players, like Kevin De Bruyne, Romelu Lukaku, and Cristiano Ronaldo, as ambassadors, it's not impossible to think that this game could rival FIFA in the future.