There are only a couple of years in my life where I've not owned a cat. Pretty much every step of the way, through all major milestones, I've had a furry four-legged friend curled up on my lap or on my bed, ready – or so I like to think – to listen to my life's big problems. But when Stray first came out, I was catless, and desperate for a head bump.
When I booted up the game for the first time, I was greeted by a ginger tom cat and his purrs, which I could physically feel through my DualSense controller. This was easily game of the year material, I thought. But in reality, I hadn't even scratched the surface.
What first started out as a leisurely stroll with a clowder of cats quickly descended into darkness. As my moggie fell from The Outside and into the Walled City, I wanted to put my controller down out of sheer heartache just like that viral TikTok. But I persisted and I'm glad I did.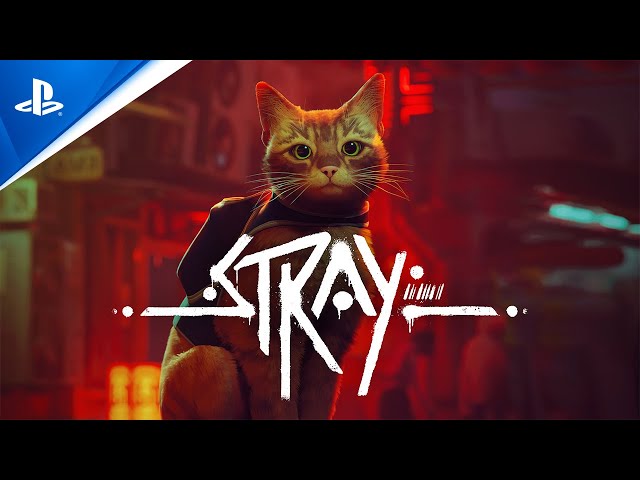 Over the next couple of hours, I explored a cyberpunk-style city awash with neon-lit streets and dejected robots. But instead of taking to the streets like any other character, I did so just like a cat would, slapping paint cans off the edge of rooftops, rubbing up against metallic robotic legs, and sinking my claws into carpets.
It's a striking setting and one that I probably wouldn't have paid much attention to had my protagonist been human and I'd had a weapon in my hands. But yet with a cat, the goalposts shifted ever so slightly, and this vibrant world suddenly became something more.
The world turned into a playground for my little ginger stray and that only enhanced my playthrough, pulling me out of a live-service slumber I'd found myself in for months. The intricate stories of the robots finely balanced with the platforming requirements kept me engaged right from the start, but the thing that stole the show for me was how the world around me reacted to this fuzzball turning up out of the blue.
Cats are pretty wild creatures at heart, but yet when they brush past you in an attempt to grab your attention or let out a bewildered little meow, you can't help but fall in love.
The robots in the Walled City had mostly never seen or heard about cats before, yet they found themselves strangely attracted to their reassuring and loving qualities – something that was only reaffirmed when I brought my new rescue cat home a few months later. And for you to feel that love in just ten hours goes to show that Stray is one hell of a game.
In essence, Stray is more than just the 'cyberpunk cat game', it's one of the best PS5 games to come out this generation. Its heart-wrenching narrative, challenging platforming, engaging characters, and its realistic cat mechanics all mean it deserves to be The Loadout's Game of the Year for 2022, and you can't convince me otherwise.