The latest Rainbow Six Siege Halloween event, Sugar Fright, begins tomorrow and lasts until November 10. Frost's strange dreams have replaced ten Operators with puppet versions of their models, turning the game into a horrifying episode of The Muppets. The event introduces a new mode, 32 Halloween-themed items, and new challenges which have Sugar Fright packs as rewards.
The new PVP mode, Sugar Hunt, is basically Call of Duty's Kill Confirmed. Players must collect sweets by killing their opponents over the course of a round which lasts about ten minutes. You can block the enemy team from collecting all 50 sweets by picking up your team mate's dogta- I mean, sweets. Once a player dies, they immediately respawn back into the action. Sweet Hunt is available in both ranked and unranked playlists, though leaving at any time will punish players.
Logging into Rainbow Six Siege during the event will reward you with a Sugar Fright pack, giving you the chance of picking up some of the new items.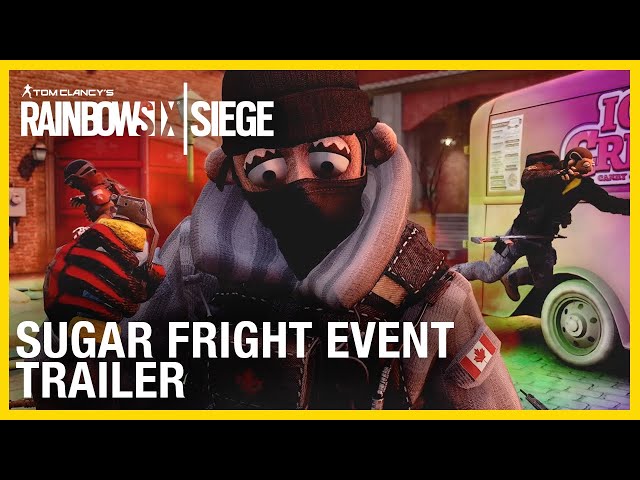 If for whatever reason you like the look of these awful puppets, you'll be pleased to know all ten of the puppet Operators will be available to purchase.
If Sweet Hunt isn't for you, then you'll probably want to stick with Rainbow Six Siege ranked. There's not long left of the season, so let the grind begin.