By the time Forspoken hits shelves for its launch, PlayStation 5 users will have known what the game plays like for a month. The rest of us peasants on PC, who did not have access to the PlayStation 5-exclusive demo, will be experiencing the game's mechanics for the very first time. Normally, short-term console exclusives and demos aren't a big deal. But for disabled gamers like myself, the release of Forspoken sharing January with the announcement of Project Leonardo — Sony's take on an accessible controller — highlights PlayStation's lag in hardware accessibility.
Revealed at Sony's CES 2023 press conference, Project Leonardo's design differs from Microsoft's Xbox Adaptive Controller (XAC). Where the XAC functions as a hub to plug switches and buttons into, Project Leonardo is designed to have most of what you need as a "highly customisable controller kit" that works out of the box.
In other words, the XAC is analogous to a custom project you've mostly crafted yourself with a single tool, while Project Leonardo is a DIY kit with some pre-made components provided by its manufacturer. Both have flexibility in mind, allow for custom attachments with 3.5mm AUX ports, and were made with consultation from non-profits AbleGamers and SpecialEffect, but take slightly different approaches to achieve their goal of inclusive gaming.
It's about time that we have more options. While an acquaintance of mine recently celebrated the ability to game again with the XAC, its large, boxy structure didn't look like it'd fit my needs. Like my XAC-loving friend, I have a progressive neuromuscular disability, but I've found that smaller devices I can use with one hand generally accommodate me more comfortably. Thus, when considering my options for PC gaming, I opted for the regular Razer Tartarus V2 keypad and Viper Mini mouse over the specially designed XAC. It's likely that Project Leonardo, with its smaller, circular shape, will be a better fit for me.
But the biggest reason to celebrate Project Leonardo is that, at long last, gamers who need customisable controllers will be able to play PS5 exclusives.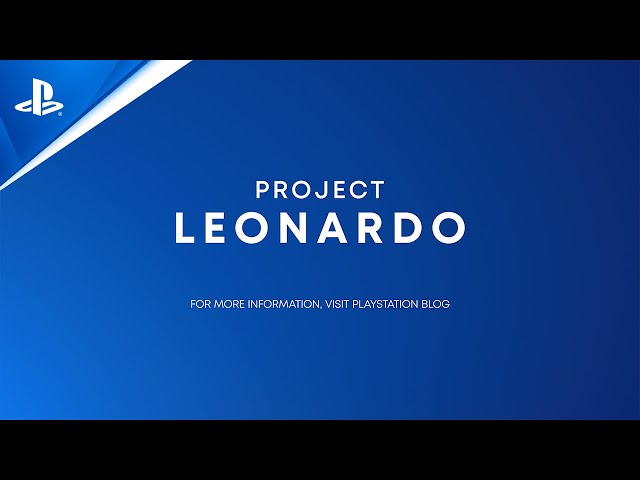 Exclusivity has worked well as a business model for Sony in recent years, as the best PS5 games rack up accolade after accolade. Ironically, some of these accolades are for innovations in game accessibility, with Naughty Dog's The Last of Us perhaps being Sony's most prominent winner. The message rings clear: if you want some of the best experiences in gaming, buy yourself a PlayStation. Unfortunately, the console's incompatibility with the XAC and other accessible hardware relegated a sizable chunk of disabled gamers to sitting on the sidelines while our peers played on.
As an average gamer, I'm disappointed whenever I see a game is exclusive to PlayStation consoles. As a games journalist, I'm frustrated. Last year, as accessibility reviews for The Last of Us Part 1's remake rolled out, I felt like I was barred from doing my job. One of the main selling points of The Last of Us now is Naughty Dog's willingness to push the boundaries in accessibility. But I couldn't play; I had to wait for the PC port's release date, just like I've waited for Forspoken and am waiting for Project Leonardo.
With all that said, I do have reservations towards Project Leonardo. I worry its existence will be used by Sony to double down on its tendency towards exclusivity – exclusion by another term. Manifestations of disabilities are profoundly varied; there's no guarantee Project Leonardo will fit every disabled person. And design-wise, it lacks the touchpad and haptics of its siblings in the DualSense series, which function as accessibility aids for people with motor, vision, and hearing disabilities. It's a step in the right direction, but after waiting almost five years for a PlayStation counterpart to the XAC, it falls short of my expectations already.
In future iterations of the PlayStation, I'd like to see Sony do away with exclusivity, in terms of hardware compatibility and games, while still providing options for accessible controllers. Exclusivity as a business model may be working still, but it can only do so much in the long run.
And if Project Leonardo isn't compatible with my needs, I'll be forced to wait for the PC ports to arrive – that is, if they ever do.