Usually, the NBA 2K games launch around about a month before the NBA season itself starts. This year however, due to long delays caused by the pandemic, the NBA season has been thrown out of step, with a the Finals being switched from April all the way back to October. The virtual companion, however, has kept on trucking, and is now officially out.
2020 has been a strange year all around, but for basketball especially. One legend of the game, Michael Jordan, was further immortalised through the documentary The Last Dance, while another legend, Kobe Bryant, passed away aged just 41 after a helicopter crash. The NBA has also been consistently at the epicentre of the pandemic in the USA too, being one of the first major organisations to close after several major players tested positive.
A video game, shorn of all the real life drama, will be a welcome break for basketball fans then.
Already though, the game has been hit by controversy. While the gameplay of its predecessor NBA 2K20 was well received, the loot box mechanics have increasingly become the focus of the game over the past few installments. Publishers 2K have also broken ranks with most companies who are offering free next-gen upgrades when purchasing the PlayStation 4 or Xbox One versions. This upgrade will only be available if you purchase the special Black Mamba edition of the game, which in turn only grants access to the Standard edition on next gen.
nba 2k21 release date
NBA 2K21 released on September 4, for PlayStation 4, Xbox One, Nintendo Switch, Google Stadia, and PC. While we don't know when the PlayStation 5 or Xbox Series X will hit the shelves, it's likely NBA 2K21 will be a launch title. As stated above however, you'll need to buy the Black Mamba edition if you want to experience the upgrade.
NBA 2K21 PLATFORMS
Whatever your platform of choice is, NBA 2K21 has you covered. The game is coming to PlayStation 4, Xbox One, Nintendo Switch, Google Stadia, and PC all on the same day.
Until the release dates for the PlayStation 5 and Xbox Series X themselves are confirmed, we can't say when NBA 2K21's next generation editions will arrive, but we do know they've been confirmed for the next generation.
NBA 2K21 PS5 AND XBOX SERIES X UPGRADES
Whenever the next gen versions of the game do arrive, fans will be hoping for a substantial difference; especially if they decide to shell out again for the Black Mamba edition. However, all we know right now are the broadest of differences; the next gen versions will be more expensive and they'll have better graphics.
On that front, however, the noise coming out of 2K is vague, yet positive. A spokesperson for the company says "NBA 2K21 is being built from the ground up for next-gen and will feature new additions and improvements only possible on PS5 and Xbox Series X."
There's a lot of corporate speak in there, but hopefully it points to new features which take advantage of the next generation's SSDs, rather than these "new additions" simply being extra beads of sweat on Russell Westbrook's forehead.
NBA 2K21 CROSS-PLAY
NBA 2K21 will not have cross-play.
Unfortunately, there isn't much more to say for this one. The NBA 2K games have never included cross-play, and despite fans asking the question, 2K have never seemed particularly interested in including it.
It will, however, have cross-progression across generations for anyone who upgrades.
NBA 2k21 TRAILER
NBA 2K21's trailer was first shown as part of the PlayStation 5 reveal, where it showed a very sweaty Zion Williamson (one of this year's cover athletes) practising his shots in an empty gym, all to The Siege's 'Run For Your Life'. The footage was taken from pre-alpha PlayStation 5 gameplay.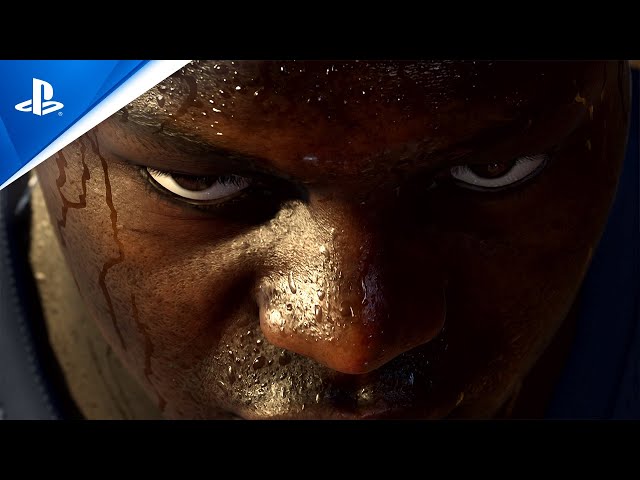 Following that, 2K released a new gameplay trailer, this time captured from current generation consoles, which highlighted the game's biggest stars. Particular attention is paid to another cover star in the shape of Damian Lillard, while the soundtrack is Stormzy's 'Audacity'.
NBA 2K21 GAMEPLAY
The biggest change this year is the Shooting Stick, which opens up shooting aiming. Initially, it had a big difficulty curve, but as since been hotfixed to be more forgiving on the lower difficulties. This switch to a Shooting Stick also means more opportunity for dribble and skill moves, which can now be chained much easier.
Button shooting is still there, if you're a traditionalist.
2K20 had probably the best defensive mechanics of any NBA game ever, and NBA 2K21 hasn't tinkered with them.
NBA 2K21 PRE-ORDER BONUSES
There are two different editions of the game, Standard and Black Mamba, which each come with different pre-order bonuses. For current vs next gen pre-order differences, these are determined by the cover stars.
Standard edition pre-order bonus
5,000 VC
5,000 MT
10 MyTEAM Promo Packs
9 MyCAREER Skill Boosts
5-pair Shoe Collection
CURRENT GENERATION: Damian Lillard Digital Collection
NEXT GENERATION: Zion Williamson Digital Collection
black mamba edition pre-order bonus
100,000 VC
10,000 MT
10 MyTEAM Tokens
60 MyCAREER Skill Boosts
30 Gatorade Boosts
40 MyTEAM Promo Packs
Sapphire Damian Lillard and Zion Williamson MyTEAM cards
MyPLAYER Shoe Collection
MyPLAYER backpack
Kobe Bryant Digital Collection
NEXT GENERATION: 2x 72 hour REP Boosts for MyTEAM
nba 2k21 cover
There are four different covers for the game (one for each edition of the game for each generation), but only three cover stars. The Standard Edition cover star for the current gen is Damian Lillard of the Portland Trail Blazers, while the honours for the next gen go to Zion Williamson of the New Orleans Pelicans. The Black Mamba Edition covers both depict Kobe Bryant, which is no real surprise given the edition is named after him.
The current generation version shows a younger Bryant in mid air, wearing his original number 8 jersey for the Lakers, while the next generation version has a shot from his final season, wearing the legendary (and now retired) number 24.
Screenshot your favorite cover #NBA2K21 💛💜⌚💪 pic.twitter.com/eJdZaYDAtb

— NBA 2K21 (@NBA2K) July 4, 2020
nba 2k21 soundtrack
This year's edition of the game promises a bigger soundtrack than ever before, with the full playlist currently available for fans on Spotify. It includes artists like Stormzy (also in the gameplay trailer), The Weeknd, Travis Scott, Juice WRLD, and many more.
More music than ever before 🎧

Comment your favorite artist on the #NBA2K21 In-Game Soundtrack 👇 pic.twitter.com/NfqzvYbbSC

— NBA 2K21 (@NBA2K) July 27, 2020
And that's everything we know about NBA 2K21. Now, lace up your shoes and hit the court.