Madden NFL has long been the only American Football sim around, and while that's made it the unopposed king of the genre, it has also earned it criticism of growing stale and sitting back on its laurels.
As we come up to the next generation of consoles, all eyes will be on the game to make some substantial improvements and put down a marker. A lot of what we've seen so far seems to point towards them going the opposite way instead, taking an Any Given Sunday, win-the-game-by-inches mentality. Most of the updates are smaller on the field tweaks, but this could turn into a large overhaul if everything works together.
This time around, the game is around a month later than usual, although that hopefully means more time to have ironed out any issues, help balance the game better, and prepare for the next gen upgrade. After several trailers and information from EA, we can put together a fairly comprehensive picture of what Madden 21 will look like ahead of release.
MAdden 21 rELEASE DATE
The release date for Madden 21 is fast approaching, with the game due out on August 28, although only for PlayStation 4, Xbox One, and PC. A release for Google Stadia has also been confirmed, although the release date for the streaming console is currently unknown.
Releases on both PlayStation 5 and Xbox Series X are also confirmed, but until the actual console release dates are revealed, we can't be specific. However, EA is targeting a release across all of its target platforms by the end of 2020.
It will be possible to play the game even earlier than that, too. If you purchase the MVP Edition of the game, it will be available to play from August 25 instead.
madden 21 PLATFORMS
As stated above, the game will be hitting PlayStation 4, Xbox One, and PC right out of the gate. In due course, PlayStation 5 and Xbox Series X versions will be arriving once the next generation consoles are out.
Google Stadia has been confirmed, although the release date is still up in the air.
Unlike it's cousin FIFA 21, the game will not be coming to Nintendo Switch.
Madden 21 upgrades for PS5 and Xbox Series X
PlayStation 5 and Xbox Series X upgrades will be available for free if players buy this generation version and want to move to the next gen upon release.
However, you'll need to be careful with the disc drive. If you buy the physical version of the game, you'll have to buy a disc version of the consoles too. Both Sony and Microsoft are offering digital only versions of their consoles (likely cheaper versions too), so if you're planning to pick one up, you're better off with the digital version of Madden 21.
As far as actual upgrades on the experience, aside from the improved graphics, EA have revealed a few next gen specific features. The improved engine allows for more in-depth player physiques and more responsive movements of the on field athletes. The haptic feedback of the next gen controllers will also be utilised in the upgraded version.
madden 21 CROSS-PLAY
EA have talked a lot about trying to implement cross-play to their different franchises recently, but it doesn't appear to be heading to Madden 21.
Adding cross-play would significantly impact Madden, particularly Madden Ultimate Team, as it means combining the Auction Houses of all the platforms, bringing more players, bidders, and sellers to the fold.
It does seem like Madden is going to get cross-play eventually, but probably not until Madden 22.
madden 21 TRAILER
Madden's first trailer dropped on June 16, detailing some of the new gameplay features for this instalment. The collision heavy trailer was built around tackling and rushing, with most new features appearing to be tweaks aimed at re-balancing on the field play rather than a full scale overhaul.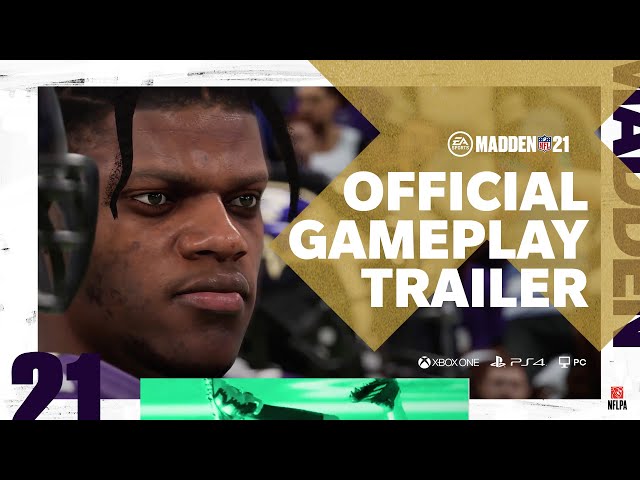 Two days after this gameplay trailer, a second trailer was unveiled, this time a joint trailer between Madden 21 and FIFA 21, focusing on gameplay and energy over specific features.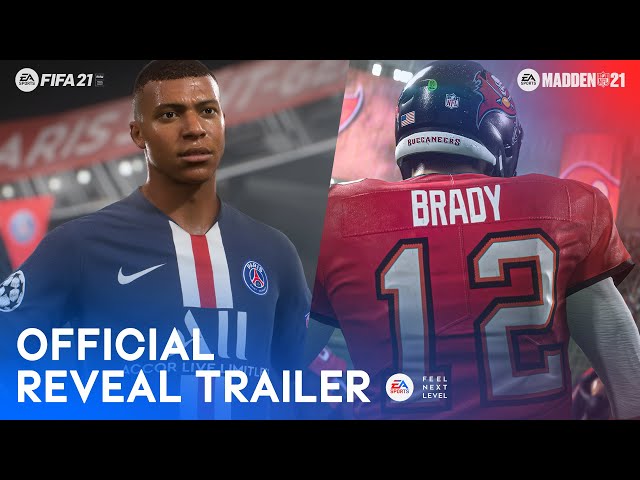 madden 21 GAMEPLAY
Just a week after this reveal, Madden 21 treated us to a deep dive on these new features. Amongst the changes, pass rushing is now all on the Right Stick and Right Trigger, aimed at being more responsive and offering greater control.
This is a similar theme with Ball Stick Carrier controls, which give greater running creativity to let you play your way. Jukes and Spins remain, but Dead Legs and Side Hurdles have been added too, with even more special moves for the most elite characters. Tackling comes in for similar tweaks to avoid the 'guided missile' feel of earlier instalments.
Elsewhere, context and pressure are dialled up, with players keeping momentum as they run out of bounds, reaching desperately when close to the end zone, and physics based movements for the QBs changing the stylings of each throw.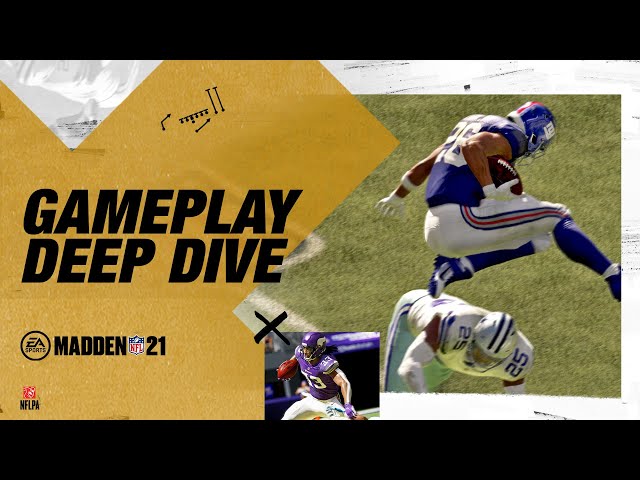 madden 21 NEW FEATURES
Face Of The Franchise mode has been tweaked, and now has the subtitle Rise To Fame, as well as letting you select RB or WR as well as QB. Arcade style mode The Yard has been revealed too, which feels like the spiritual successor to NFL Street and will likely seek to emulate FIFA 20's Volta.
50 Superstar and X-Factor abilities have been added, rosters and stats have been adjusted, and the above gameplay features will hope to freshen things up. The Washington Redskins will be renamed the Washington Football Team following the real life franchise's decision to retire the controversial moniker after decades of unrest.
Franchise mode? Another year passes by with zero upgrades. Sorry.
madden 21 Versions
There are three versions of Madden 21; Standard, Deluxe, and MVP. The base game is exactly the same across all three versions, with the differences really coming with the pre-order bonuses
madden 21 PRE-ORDER BONUSES
As you'd expect, most of the bonuses revolve around Madden Ultimate Team, or MUT for short.
madden 21 standard edition pre-order bonuses
1 Elite Player choice pack
5 MUT Gold Team Fantasy Packs
1 "Your Choice" Uniform Pack
madden 21 deluxe edition pre-order bonuses
3-Day Early Access to Madden NFL 21 (August 25)
1 Elite Player Choice Pack
12 MUT Gold Team Fantasy Packs
1 "Your Choice" Uniform Pack
madden 21 mvp edition pre-order bonuses
3-Day Early Access to Madden NFL 21 (August 25)
Lamar Jackson Elite Item with Power Up
1 Large Quicksell Training Pack
17 MUT Gold Team Fantasy Packs
Madden Championship Series Ultimate Champion Pack
1 of 32 Players from NFL Team Elite Packs
1 "Your Choice" Uniform Pack
madden 21 COVER
This year's cover stars Lamar Jackson of the Baltimore Ravens. Much like this year's FIFA 21, the covers have gone in a different direction from previous years, opting for a collage style motif.
☑️ Heisman Winner
☑️ @NFL MVP
☑️ #Madden21 Cover Athlete

💪 @Lj_era8 pic.twitter.com/HQYTIUUom5

— Madden NFL 21 (@EAMaddenNFL) June 16, 2020
The Standard edition centres around Jackson ready to launch a pass, the Deluxe edition has him twirling a football, and the MVP edition is a clean look with a single photo of Jackson with his helmet loose after a game.
And that's everything we know about Madden 21. See you on the field.