Gran Turismo 7 update 1.31 has dropped and there's quite a bit to unpack if you're looking for more content in this racing game from SIE and Polyphony Digital. However, if you're looking to take full advantage of the hardware at your disposal to deliver some of the most realistic racing out there, you'll be pleased to know that this update adds 120 FPS suppport to Gran Turismo 7.
That's right, if you have Gran Turismo 7 on a PS5 hooked up to a display capable of 120 Hz output, you're going to be able to take full advantage of 120 FPS racing from March 29 onwards thanks to Gran Turismo 7 update 1.31.
If you're less fussed about this, you'll be pleased to know that Polyphony Digital is also throwing five new cars into the update alongside two new Nurburgring track layouts and a new 'scape' for you to enjoy. So, you know, don't say SIE doesn't give you anything.
Talking cars, Gran Turismo 7 update 1.31 is introducing the Audi RS 5 Turbo DRM '19, the Porche 959 '87, the Porsche Carrera GTS 904 '64, the Toyota Alphard Executive Lounge '18, and the Mazda 3 X Burgendy Selection '19.
This update contains a mix of racing cars, street cars, classic cars, and a mini van. So, something for everyone. If you want to see them in action, you can check out the short trailer down below: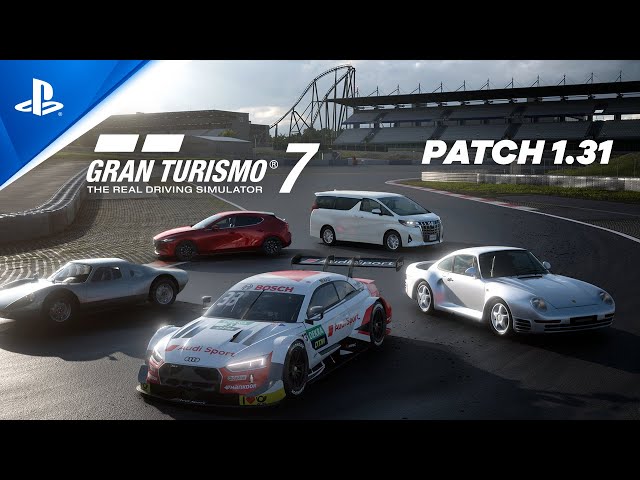 As you may have already seen, Gran Turismo 7 update 1.31 comes with two new Nurburgring track layouts: Endurance, and Sprint.
The Endurance layout is, as you might imagine, the longer of the two and takes full advantage of this tracks' Nordschleife and Grand Prix courses to deliver a true test for drivers of all abilities. As for the Sprint layout, this takes a short-cut after turn 4 of the Grand Prix circuit to present players with a faster experience.
If you're looking to jump back into Gran Turismo 7, you can find out more about everything on the Gran Turismo 7 car list and the best starter cars in Gran Turismo 7 here, for those of you just getting to grips with it all.. This is one of the best racing games out there and the continual updates from Polyphony Digital helps to reinforce that.