Anyone who knows me wouldn't be surprised that I'm nominating God of War Ragnarok as The Loadout's Game of the Year for 2022. The series has been one of my all-time favourites, with my love for the angriest father in gaming being pushed to its limits with the release of the long awaited finale of the Norse saga.
Everything that God of War Ragnarok does, it excels at. It never tries to be better than the heavily awarded God of War from 2018, but rather a continuation – something we talk about in our God of War Ragnarok review. That doesn't mean there aren't improvements across the board, ranging from quality of life to more engaging combat, but the aim was clearly to provide a sequel to one of the jewels of the PlayStation 4 era.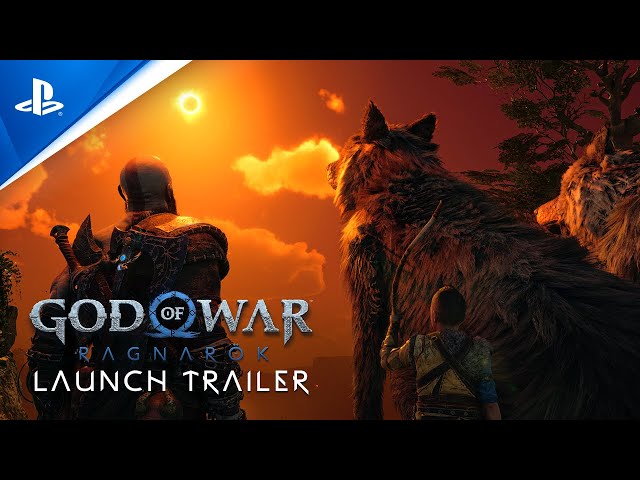 Kratos and Atreus' journey throughout the two games culminates with such an incredible ending in Ragnarok. While the idea of a new God of War game isn't out of the question, it feels like most loose ends are tied up. Our characters have outgrown their shells, all of their vices, from the previous game and beyond, to bring what I feel is the perfect ending for one of the best PS5 games out there. If you haven't finished God of War Ragnarok yet – there are spoilers ahead.
In modern games and entertainment, there seems to be an incessant need to kill characters off to keep the story going. But in Ragnarok, despite all odds, our protagonists make it out alive. To some, this may seem like a cop out, but I believe this subverts expectations in a healthy way, and proves our characters can be happy after all they've been through.
Aside from the amazing narrative, which I could go on about for days, Ragnarok also provides some of the most exciting combat I've played in years. I know Elden Ring came out this year, but the combat from the 2018 game is refined and progressed in such a neat way that I really can't see how Santa Monica Studios can improve on it further.
You also have an incredible soundtrack and visuals to finish this package up nicely. Unfortunately, the fact Ragnarok is also on last-gen consoles does affect the graphics, but the attention to detail is absolutely sublime (yes, the tooth that Thor throws out of his mouth is visible after the fight – I checked).
It's this attention to detail that has God of War Ragnarok pinned to be my Game of the Year nominee for 2022. With an incredible narrative that had me hooked from the first major beat, Santa Monica Studios has delivered a sequel that lives up to all its promises.