Internet sleuths have long been trying to work out what The Last of Us' Troy Baker and Red Dead Redemption 2's Roger Clark were working on ever since Clark shared a photo on Instagram of them in mocap gear. Now, thanks to Geoff Keighley and Summer Game Fest we know. Say hello to Fort Solis.
Fort Solis is an upcoming third-person horror game from Fallen Leaf, a new Liverpool-based indie studio. The story focuses on the fate of two heroes, Jacek and Jessica, who respond to an SOS signal from a nearby research facility. Things go awry – as they always do in horror games – and you have to pick up the pieces.
The trailer, which you can watch below, shows off some of the nitty gritty gameplay and at first glance you could swear it's Dead Space. Baker's character, Wyatt Taylor, is shown trying to deal with an otherworldly threat inside Fort Solis – what it is though is anyone's guess.
Beyond that, Fort Solis is a bit of a mystery and it's clear that it's biggest pull right now is its cast. Baker is obviously known for playing some of the biggest videogame characters from Uncharted's Drake to The Last of Us' Joel, and Clark is known for playing Arthur Morgan in Red Dead Redemption 2. Julia Brown, who's known for her work in TV show The Alienist, also has a role in Fort Solis.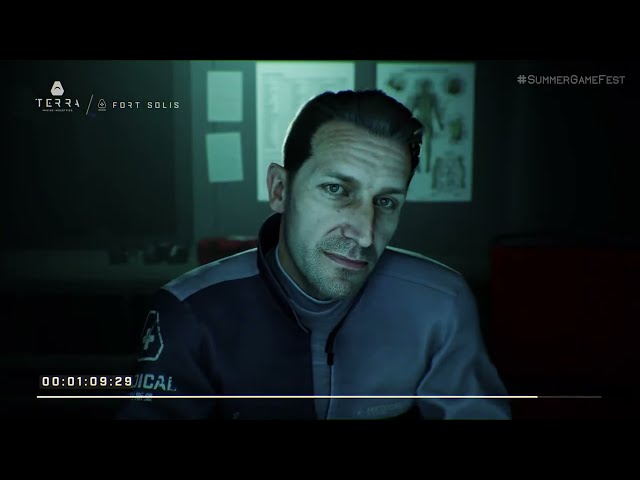 Fort Solis is coming to PC in 2023 according to the trailer description.