FIFA 22 brings some pretty interesting changes to the table, so it's only fair that this is reflected in the game's competitive ecosystem. Today, EA Sports has announced that FIFA esports is getting bigger and better – allowing players from more than 70 countries to come together to compete across three main esports events: the FIFAe Club Series 2022, the FIFAe Nations Series 2022, and the FIFA 22 Global Series.
It is hoped that through these events, which start in December and conclude in the summer, that FIFA esports will encourage a new generation of players to pick up a controller and challenge the status quo.
"FIFA competitive gaming is the future of global esports entertainment, enhancing how fans experience the game they love," Brent Koning, the vice president of EA Sports' Competitive Gaming division says in a press release. "FIFA possesses the pivotal platform for football fans around the world to insert themselves into their own sports story. In partnership with FIFA, the mainstream appeal of esports is evident."
The Global Series will allow individuals to flex their skills in a traditional 1v1 competition, which will be played across ten regions. In addition to that, more than 30 leagues with official esports programs, including the Premier League, Bundesliga, and more, will all give fans an opportunity to represent real-world clubs once registration opens on October 4.
While the Global Series will be a welcome sight for long-time fans, it's the FIFAe Club and Nations series which have piqued our interest. That's because both tournaments will feature the 2v2 format never utilised before in a full series. The Club Series begins this November with registration opening on October 5 and will feature the Team of the Year and Team of the Season cups – with the winning duo from each qualifying for the FIFA eWorld Cup.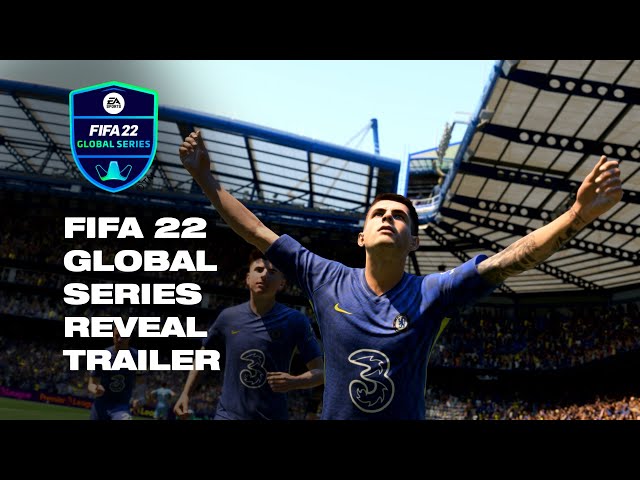 That's not all though, because EA is also looking to utilise the platforms of celebrities once again to further elevate FIFA esports and the new 2v2 format. Tomorrow a boat load of celebrities from the football, music, and entertainment industry will come together to raise money in the Twitch Rival eSoccer Aid for Unicef.
This will then be followed by a FIFA 22 Challenge tournament, which will feature top ambassadors from adidas and EA Sports. The full line-up, however, is yet to be revealed.
We're still pretty light on firm details for all these competitions, but after a disappointing FIFA 21 season, which saw the eWorld Cup and eNations Cup live events cancelled, it's good to see EA Sports putting stock into one of its best competitive games.