When is the Exomecha release date? Exomecha is an upcoming free-to-play online competitive shooter from TwistedRed that takes place on a fictional planet called Omecha. You'll take to the battlefield in your own personalised mech where you'll be expected to fight over the planet's resources and destroy the enemy team.
The game looks a little bit like Battlefield 4, Titanfall, and Crysis all rolled into one linear Transformers plot, and it sure looks exciting. With large scale battles, big and small mechs, and even a dragon to contend with, there's certainly a lot for players to watch out for in Omecha.
On top of that, you'll be able to personalise your mech with different pieces of equipment and abilities, allowing you to really tailor your fighter to your play style. What we're really saying is that we're pumped for the game and since TwistedRed has already given us information about the Exomecha release date, here's everything we know about this upcoming tactical shooter.
Exomecha release date
The Exomecha release date is set for August 2021. The game was revealed in the Xbox Games Showcase but TwistedRed has since confirmed that we can expect to get our hands on it in late summer this year.
As soon as we've got a date, we'll update this guide. You'll want to pencil in August for now, though.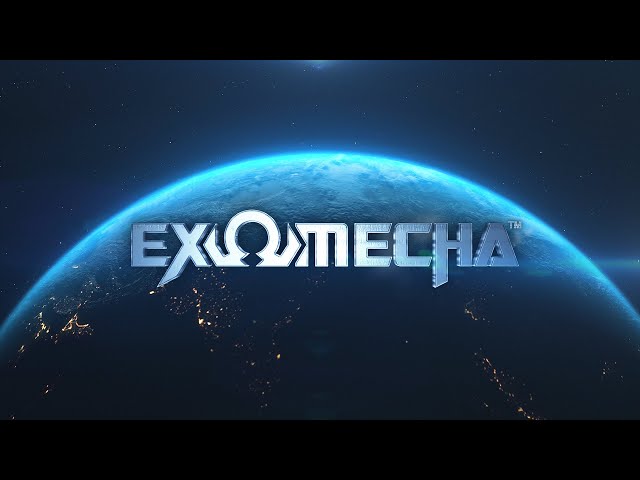 Exomecha trailer
You can watch Exomecha's first trailer from the Xbox Games Showcase above. It shows off what looks like Battlefield 4 and Titanfall-style gunplay set in a futuristic landscape with vehicles, long-range rifles, and melee weapons all in play.
It also gives a glimpse of some pretty hefty mechs going head to head on a battlefield, as well as a robotic dragon which lays waste to everything in its path.
The second trailer, released in March 2021 as part of the ID@Xbox showcase, shows off more of the high octane gunplay we saw in the first. We also got a glimpse of the game's vehicles (cars, tanks, helicopters, and boats) and abilities like zip lines to exoskeleton jumps.
It's clear the game's maps have also been created with flanking in mind. Early on in the second trailer, we can see players using a series of underwater tunnels to flank their opponents, which proves to be pretty deadly when combined with abilities.
You can watch that trailer below.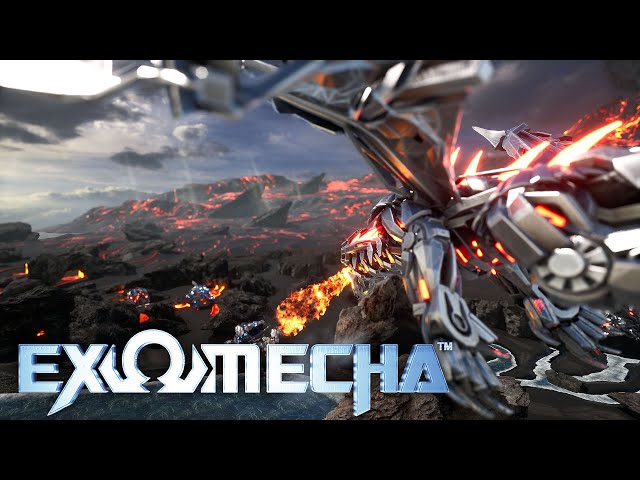 Exomecha gameplay
Players are thrown into a planet called Omecha in Exomecha where they have to fight to take control of the planet's valuable resources across three different game modes. While the world you experience will be pretty natural at first, the planet will evolve over time, creating unpredictable environments to fight over.
You'll be able to control your own personalised mech, which will be equipped with both long-range guns and giant melee weapons. While it's tempting to play the long game and opt for the game's guns, it's worth noting that the melee weapons cause the highest damage in the game – so you're going to need to go toe to toe for some fights.
Related: Here's what we know about the Halo Infinite release date
There will also be gadgets and abilities to equip as you spend time in Omecha. Just like in Halo Infinite, a grappling hook will be available for players, but there will also be a number of defensive and movement abilities to use.
And finally, if you've watched the trailer, you'll know there's a dragon in the game. Well that dragon is AI-controlled and it'll wreak havoc for both teams – but there's a reward if you can take it down.
Exomecha modes
Exomecha will ship with three games modes, but that's pretty much all we know so far. One will focus on large-scale team battles, one will be a specialised battle royale mode, and the last one will be a small objective-based game mode.
Exomecha platforms
Wondering what platforms Exomecha will ship on? Well, you're in luck. Exomecha will be coming to Xbox Series X, Xbox One, and PC. Cross-play will be enabled so you can play with your friends no matter what platform you're all playing on.
Exomecha beta
TwistedRed hasn't set a date for the Exomecha beta just yet, but the team has confirmed it'll be coming soon. You can sign up for the beta right here. Just make sure you check your emails every now and then.
There you have it. That's everything we know so far about Exomecha. Omecha sounds like an exotic new world to explore, so we can't wait for TwistedRed to lift the lid on the game's development in the future.