Battlestate Games has made its name with Escape From Tarkov, an extraction looter game that promotes realistic, gritty gunfights above all else. Now though, those gunfights are being moved to a new battleground called Escape From Tarkov Arena, a new "standalone game project" that'll pit players against one another in gladiatorial combat – and some believe it has legs to topple some of the best competitive FPS games on the market.
"Tarkov has some of the most rewarding gun mechanics and realistic fighting of any game I've played," Daniel 'Hayz' Heaysman, a former PUBG professional turned Escape From Tarkov streamer, tells The Loadout. "With the addition of Arena, it could take what's already great about Tarkov and make it a hugely immersive and rewarding competitive environment as well."
At the moment, we don't know much about Arena, but we do know that it'll be free to anyone who owns the Edge of Darkness edition of Escape From Tarkov, it'll be available to purchase for an undisclosed amount elsewhere, and it'll feature both PvE and PvP game modes, as well as all the "hardcore mechanics" from Tarkov.
However, while we don't know what those game modes will be, the teaser trailer shows two teams of five going head to head in classic arena-style small maps. It looks very similar to the setup we see in other competitive games, and if Battlestate plays its cards well, Hayz thinks the developer could be onto a winner.
"If they have some really classic game modes like Capture the Flag and Search and Destroy, Arena could be one of the best competitive games right now," he says. "We haven't fully explored Tarkov as a spectator sport, so I'm very much looking forward to seeing what's possible."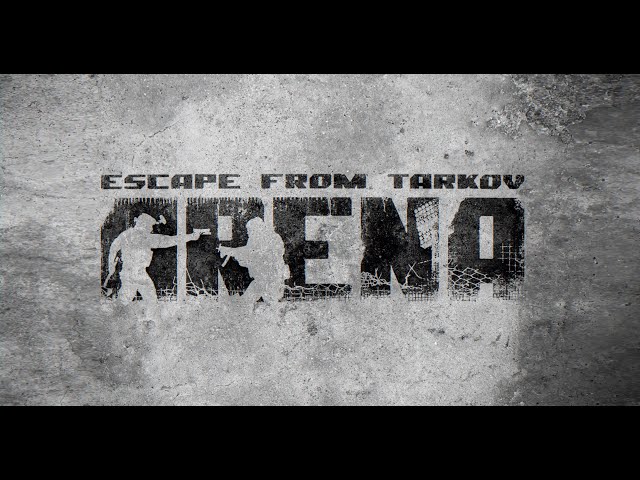 That's a sentiment that's being echoed throughout the community at the moment, with popular Tarkov streamer 'Pestily' arguing it could be "potentially bigger than the main game." With Battlestate backing organisations like Evasion, which organise the majority of Escape From Tarkov esports, and established casters like Derek 'WTFMoses' Moseley looking to get into Arena casting, it's clear that Arena has turned quite a few heads already.
And even if it isn't a competitive success, it'll still be a useful tool for new and old players alike. Having an arena where players can warm up for the survival aspects of Tarkov and helping players get used to complex mechanics will only bring more players into the world of Tarkov – and that's not a bad thing.
Escape From Tarkov Arena launches into early testing in autumn.