A new cinematic for Call of Duty: Warzone Season 6 has just dropped, revealing Farah and Nikolai as the game's latest operators. We also have confirmation that Season 6 kicks off in Modern Warfare and Warzone on September 29.
As rumoured in previous leaks, the new season will introduce seven underground stations to Verdansk, including one behind the Stadium, and one below the Airport. Every station highlighted in the cinematic is also part of the 'North Line', so it'll be interesting to see whether more underground tunnels are added to Warzone in the future. If the tunnels prove to be a popular location for fights, the impact of UAVs could see a sharp decline as players lurk beneath Verdansk's battlefield.
Near the end of the trailer, Farah throws Nikolai an unidentified weapon. Fans have speculated that this could be the AS Val, an assault rifle that also appeared in the leaked footage a few weeks ago. We also know that both new operators will join the Chimera of the Allegiance faction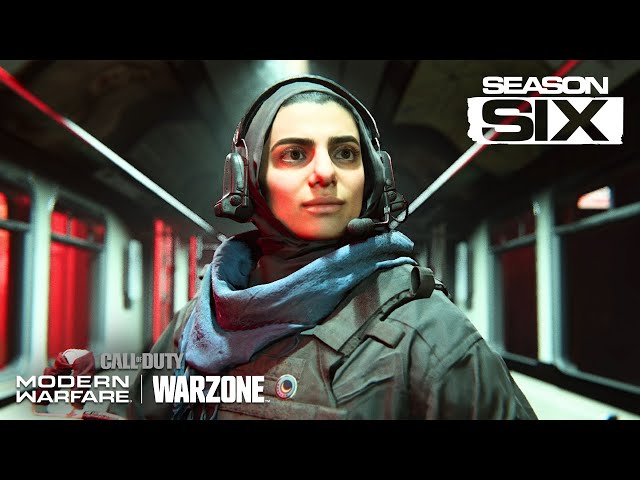 Purchasing the Season 6 battle pass will instantly unlock Farah. Players will have to work considerably harder to unlock Nikolai as he is found in tier 100 of the battle pass. As always, players can unlock new skins for both of the new operators by completing Operator Missions.