Apex Legends' Season 16 update is almost here and, for the first time in forever, Respawn Entertainment isn't introducing a new legend to the battle royale's growing roster of playable characters. This makes quite a bit of sense, when you think about what Respawn Entertainment is doing to refresh the legend meta, but it also coincides near-cosmically with the closure of the Apex Legends mobile game. With both Fade and Rhapsody seemingly ready to go, you might agree with the sentiment that Apex Legends' exclusive mobile characters need the console treatment. However, in a pre-release Season 16 preview event, Apex Legends' game director Steve Ferreira has made it clear that battle royale players shouldn't expect to see mobile exclusive content in Apex Legends anytime soon.
Discussing this during a short Q&A session with the media, Ferreira expressed that Respawn Entertainment doesn't plan to introduce any mobile exclusive content to Apex Legends.
"The content we created in [Apex Legends] Mobile was intended for one type of experience and HD is a different type of experience," Ferreira says – with the term "HD" referring to the main Apex Legends game you see on PC, PlayStation consoles, and Xbox consoles.
Classically, though, it seems as though Respawn Entertainment is taking something of a 'never say never' approach to the situation; Ferreira followed on from this answer with a statement expressing that it's "not to say [Respawn Entertainment] couldn't do that in the future, but right now, [Respawn Entertainment is] not planning to do that."
We know there are a multitude of reasons why Apex Legends is considered one of the best battle royale games out there, but you have to wonder why Respawn Entertainment wouldn't consider bringing two established characters to its' shooter – especially if they're being sunset with Apex Legends Mobile.
Fade, for example, has a tactical ability akin to Overwatch 2's Tracer – something that seems to work quite well in that particular hero shooter – and could make for a fantastic initiator in the main battle royale. In addition to this, Rhapsody's tactical ability seems to combine the passive benefits from both Lucio's speed boost and healing field. We know Apex Legends likes to innovate and it's important to do something new with newly added characters, but these are both proven concepts attached to – dare we say – interesting characters. So, while we're sure they'll need some tweaking, we can't imagine why Respawn Entertainment wouldn't consider them for new content later down the line.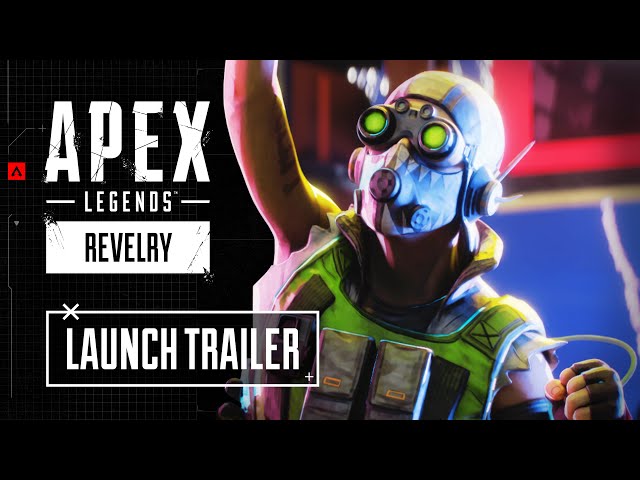 It does make you wonder, though, where Fade and Rhapsody would fit in our Apex Legends tier list – or how effective they would be at helping you climb the Apex Legends ranks. Either way, this is one of the best competitive FPS games available right now and we're certain Respawn Entertainment has player experience at the forefront of every change it makes and every new addition it introduces.