Apex Legends is full of strange secrets and things are only getting more mysterious with Season 13 and the Saviors update. One of the biggest mysteries at the moment is centred on Storm Point's new Downed Beast POI. Fans want to know what-exactly drew the monstrous sea creature to shore and what implications this has for the future. So, ahead of the Apex Legends Season 13 release date, we asked Respawn Entertainment what exactly drew the Downed Beast to Storm Point – and the answer wasn't what we expected.
In the opening moments of the Apex Legends Saviors Gameplay Trailer, the narrator expresses that "we may never have the answers" to burning questions like "where did the creature come from" and "why did it attack". However, speaking to The Loadout, gameplay director Steve Ferreira has revealed that the giant sea monster was drawn to Storm Point by its stomach and the hunt for "tasty leviathans".
We know that sounds hard to believe, but that's the answer we got – and it makes sense when you look at the teasers Respawn Entertainment released in the build-up to the reveal of Apex Legends' Saviors update.
In the weeks before Apex Legends' Saviors update teasers started, players were able to spot two leviathans wandering out at sea while playing Storm Point. The April 13 teaser, which can be seen below, also shows these two leviathans being approached unusually by a larger anomaly – which we now know is the sea creature.
Remain calm . . . pic.twitter.com/gPYE2nOTJt

— Apex Legends (@PlayApex) April 13, 2022
As the teasers continued both on social media and in-game, eagle-eyed Apex players may have noticed that these leviathans disappeared from the in-game environment. It's an easy detail to miss, especially if you're focused on where you're dropping or fighting Prowlers, but Ferreira confirms that they simply "disappeared because the sea monster ate them".
Apex Legends' senior game designer Devan McGuire also adds that the leviathan's "bones were picked clean" by the alarming precision of this particular crustacean's digestive system. These skeletal remains might be something players can spot following the upcoming map update – but, we'll just have to wait and see when the patch notes (and the update itself) drop.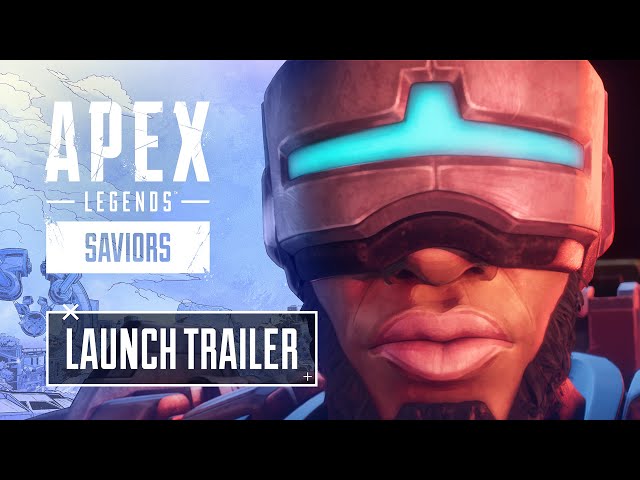 The Downed Beast POI isn't the only new feature coming to Storm Point in the Saviors update. Respawn Entertainment has built on Storm Point's PvE experiences with IMC Armories and you can read about what makes Apex Legends' IMC Armory feature third party proof here. If you're more interested in Newcastle, you should check out our Apex Legends tier list ahead of his addition to the roster – it's always worth knowing which legends are the best options right now.