Respawn Entertainment is always innovating when it comes to Apex Legends, and it looks like the game's latest limited-time mode (LTM) is going to continue the studio's tradition of adding new ways to play the battle royale-turned-arena shooter.
Apex Legends Control is an LTM that looks to pit legend against legend in a 9v9, respawn-friendly environment – an environment in which some of our favourite legends that are currently struggling in our Apex Legends tier list could find a new lease of life.
Apex Legends is a battle royale game at its core, and in almost every mode Respawn has introduced – persistent or limited-time – there is a fundamental rule that is followed: everyone has one life to make a difference.
However, Apex Legends Control is looking to shake things up in more ways than one, and it could be the start of a new era when it comes to Apex Legends LTMs. To ensure you're ready to lock and load when Control arrives, here's everything you need to know about the new mode ahead of Apex Legends Season 12: Defiance.
Apex Legends Control release date
Apex Legends Control is set to arrive on February 8 with Season 12: Defiance. Apex Legends players can also look forward to three weeks of in-game login rewards during this period.
According to Respawn, Control will be playable for the first three weeks of the season. However, it's currently unclear whether or not it will return later on in Season 12, or if this will be a one-off event.
Apex Legends Control gameplay
On the Apex Legends Season 12: Defiance season page, Respawn has shared that Control is going to be a unique "9v9 experience" where two teams of legends fight to "hold control points" with an infinite number of lives. Respawn has confirmed that this mode will still limit players to three-man squads, though, so communication is going to be key. Thankfully, the ping system has been adapted to work for you and your eight teammates while playing Control.
Respawn's Defiance gameplay trailer has confirmed that Control will be played on curated areas of Apex Legends' battle royale maps. As you can see below, Control is going to have a score limit of 1500 points per game. This score can be increased by capturing Control Points and will increase further the more Control Points your team controls.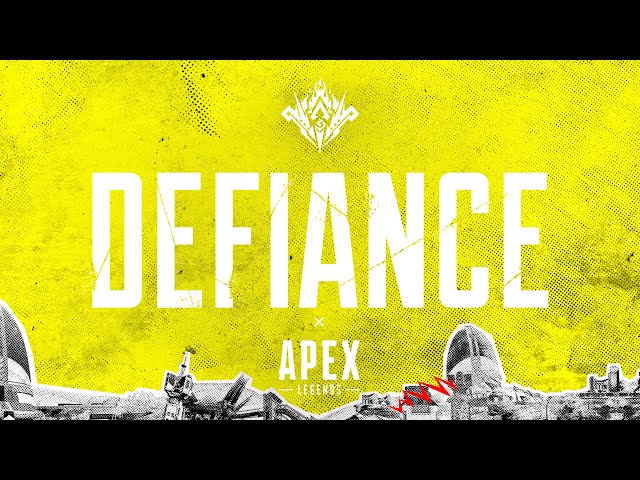 There are a few new features worth keeping an eye out for, though. Timed Events are going to "shake up where the action is" with things like Airdrops and Capture Bonuses a vital part in achieving Total Control.
In addition to this, Respawn is introducing a new Ratings system to help players track how they're performing alongside their teammates. Legends who capture zones, kill enemies, and get assists, will have a higher personal Rating than others. Increasing this will also help your Legend's ultimate charge faster, so playing the objective really is the best way to win.
Control sounds like a fantastic addition to Apex Legends' selection of modes and you can check out more Apex Legends Control LTM details here.
If you're looking for more information on Apex Legends Season 12 as a whole – and the current state of the meta – we have all the information you need to know about Apex Legends' Maggie – the newest playable character – and the best guns in Apex Legends going into the next major update.