For many years, it went without saying that you needed an Xbox console in order to play Xbox games. However, with the introduction of Xbox Game Pass for PC, Xbox titles were playable for a whole new subset of gamers. And this year, Xbox is looking to expand its playerbase again.
Unfortunately, Game Pass isn't coming to PlayStation, no matter how much we wish that would be the case. However, Microsoft has detailed plans to increase its cloud streaming service as well as integrate Xbox Game Pass into televisions worldwide. If this is successful, it means that players won't need to fork out for an Xbox or gaming PC to play the latest games, they just need an internet-connected TV.
"Xbox is working with global TV manufacturers to embed the Xbox experience directly into internet-connected televisions with no extra hardware required except a controller," says Will Tuttle, the editor in chief of Xbox Wire. So, if you're telly has a Netflix app, you'll likely be able to access Game Pass games without the need of a hefty investment in one of Microsoft's new consoles.
But that's not all. Microsoft is doubling down on cloud gaming, meaning that if your laptop isn't powerful enough to run the latest Game Pass games, you won't even need to download them to be able to play. Over 100 games are included in the 'Cloud Gaming for Windows' beta test, and we imagine that all of them – and maybe a few more – will be available once browser streaming goes live "in the next few weeks."
Cloud gaming in-browser is supported in Edge, Chrome, and Safari no matter the specs of your device. Cloud gaming is coming to Australia, Brazil, Mexico, and Japan "later this year," and will be added directly to the Xbox app on PC in the same timeframe.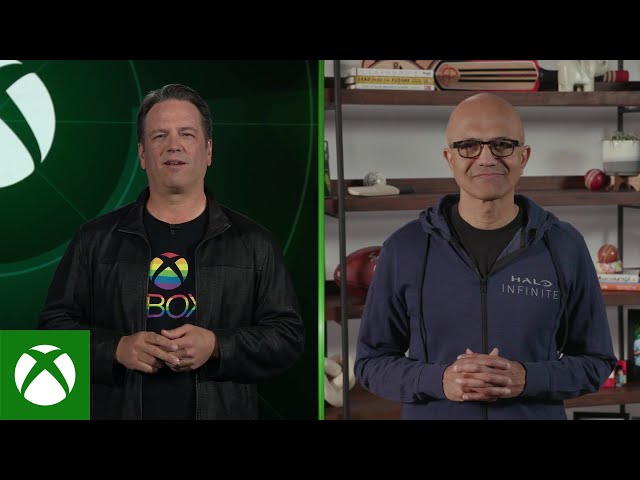 If this all sounds too good to be true, and you think that the Game Pass line-up must just be all the rejected, bottom-of-the-barrel games that nobody wants to play – what rock have you been hiding under? As well as recently including EA Play in the deal, Game Pass includes a back catalogue of Bethesda titles, every Halo game, and plenty of other first party Xbox games to boot. What's more, Microsoft makes big promises about Game Pass' line up.
"Our goal is to release at least one new, first party game into Game Pass every quarter," Tuttle says in the blog. Four brand new AAA games a year is an exciting prospect, especially when you don't even need to shell out 500 quid on an Xbox or more on a PC in order to play them.
Microsoft says it is "all in" on gaming, and we're inclined to believe that.
You can sign up for Xbox Game Pass here.