It has been almost a decade since Three Fields Entertainment was formed by former Need For Speed and Burnout developers, Alex Ward, Fiona Sperry, and Paul Ross. And after leaving Criterion and developing a Burnout-like called Dangerous Driving, the studio is back with its unique UGC-focused racer Wreckreation, which appears to combine the madness of GTA Online's custom races with the open-world sandbox found in games like Forza Horizon 5.
Revealed during the THQ Nordic showcase, Wreckreation is set entirely within your own individual map, called a MixWorld. This open-world sandbox is filled with a suite of tools to create and design your own wreckage course and races filled with collisions and crashes or crazy stunts and jumps.
These courses can either be made by yourself or collaborated on with friends and the range of possibilities seems impressive. The Loadout got to see a behind-closed-doors presentation of how the game's toolset works, which focuses on hundreds of track pieces and a range of features that really allow you to create any course or racetrack you want.
Your MixWorld is focused on rural landscapes and hillsides to give you the freedom to create what you want with 440 thousand square miles of space and 440 kilometres of road. While events can just be simple point-to-point races on the road, the real hook of Wreckreation it seems is the number of items you can place on the track, which is comparable to what is possible in Forza Horizon 5's Event Lab.
From simple ramps to giant monolithic structures you can see in the screenshots below, there appear to be virtually no restrictions on what you can do. Similarly, you can customise almost any aspect of the racing experience, from how the car looks and handles to the weather and other rulesets for races, right from the opening of the game.
And, all of this can be done alone or with your friends in real-time, building tracks and giant courses together, before facing off against one another in a race.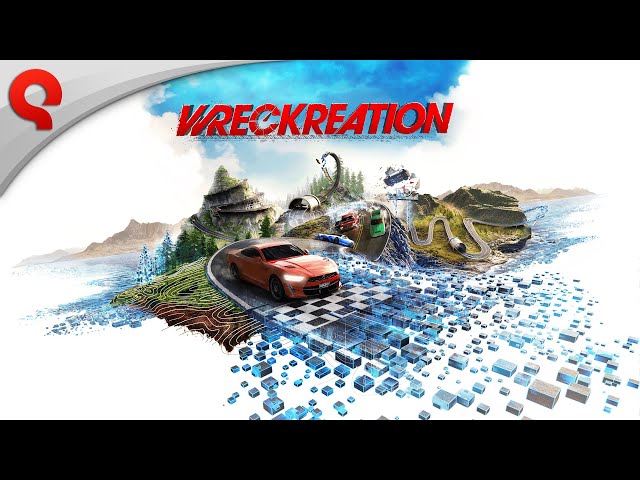 Wreckreation made an impressive debut and it could definitely generate some fantastic gameplay moments with your friend group and become a big hit on Twitch if the community features are robust enough.
But, the look at the game was only brief and a Wreckreation release date was not announced, so it is clear the game still has a while to go and some polishing to be done. The game is set to arrive on PS5, PS4, Xbox X|S, Xbox One, and PC when it does release. The Loadout will be going hands-on with the game at Gamescom 2022, so be sure to keep an eye out for impressions of how the cars handle and what the suite of options available to the player is like.