It's time to sharpen your blades, because the Wo Long Fallen Dynasty release time is almost upon us. From the Ninja Gaiden and Nioh developers Team Ninja, this action RPG promises to throw you into a rich narrative against all manner of strange creatures – and it certainly looks like something a fan of any soulslike game would enjoy. But, you might be sitting there wondering when it comes out – and you're not alone if you are. So, allow us to explain.
Following on from the earlier announcement of the Wo Long Fallen Dynasty release date, we now know that the Wo Long Fallen Dynasty release time is 21:00 PST on March 2 and 00:00 EST / 00:00 GMT on March 3. Essentially, it's midnight local time everywhere bar the PST timezone.
If you're an Xbox player, you may want to look into the answer to the question "is Wo Long Fallen Dynasty on Game Pass" – which we can help with. If you're someone on the fence about picking up this game, there is a Wo Long Fallen Dynasty demo set to slash its way onto PS5 and Xbox; so, this is one of those rare cases where you can try before you buy.
In Wo Long Fallen Dynasty, you play as a nameless soldier tasked with the responsibility of going toe-to-toe against larger-than-life monsters and demons in a fantasty spin on the Three Kingdoms period of Chinese history. The Later Han Dynasty is going to need your help – and this game is going to be tough is Team Ninja's previous titles are anything to go by.
But, it won't be impossible. You can find out how long it takes to beat Wo Long Fallen Dynasty right here and check out a trailer for the action-RPG right here: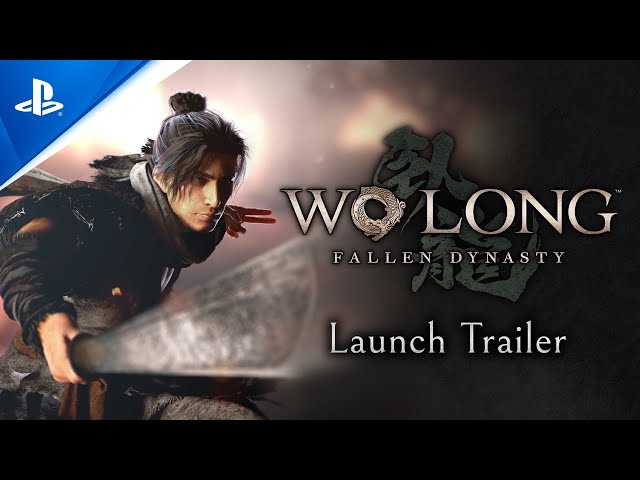 Is this going to be one of the best RPG games out there when it drops? We don't know for sure, but it could be one of the best PS5 RPG games out there for quite a while. If you do want to check it out on Xbox Game Pass, you can find a deal below.
Wo Long Fallen Dynasty is going to be a feast for the eyes and something you don't want to miss if you're a fan of hack-and-slash games and Chinese mythology.