Widely regarded as one of the best action-RPG games ever created, The Witcher 3 Wild Hunt is getting a next-gen update which will bring CD Projekt Red's 2015 release to PS5 and Xbox Series X – alongside improvements on PC. If you're looking forward to journeying through the dangerous lands of the Continent again, you'll want to know when the Witcher 3 next-gen update release time is set for – right?
Well if you do, you're in the right place. We can help you out with working out when you need to log in to download the updated version of this epic game. The Witcher 3 next-gen update is due to release at 00:00 local time on December 14 for PlayStation 5 players. If you're looking to play on Xbox Series X or PC, you'll be able to play on 16:00 PST and 19:00 EST on December 13 and 00:00 GMT on December 14.
Now, it might be worth knowing when this free update drops, but what difference is it going to make when it comes to the pre-existing version of The Witcher 3 Wild Hunt – which is excellent in its own right?
Well, the next-gen update for this game is going to feature improved visuals – ray tracing, better textures, and more foliage than ever before – alongside alternative camera options and new UI features that aim to improve immersion and bring something new to the experience.
There's also going to be a new photo mode alongside a series of integrated mods, all of which aim to build on what CD Projekt Red is doing to improve the experience and offer a refreshing take on the game's content.
There's also exclusive new content based on Netflix's Witcher series, including a new questline – although, CD Projekt Red is keeping mum on the details about that. You can check out around half an hour of content on the new update below: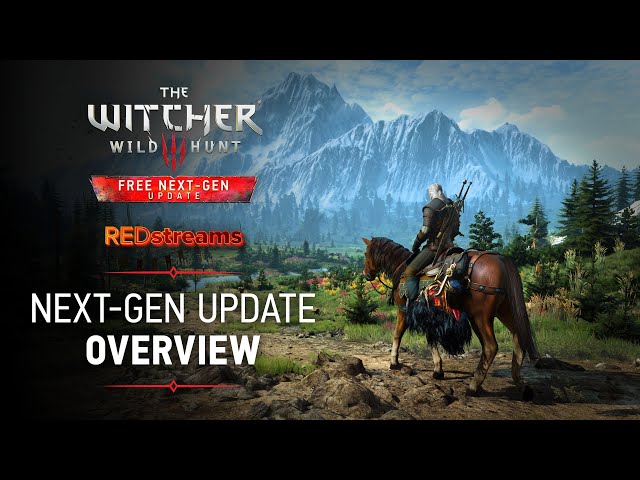 We know it goes without saying, but this is probably going to be one of the best PS5 games and the best Xbox Series X games to play over the festive period when it drops – and we're fine with that. You can also find out more about The Witcher remake release date right here – if you're waiting to re-experience the series from the start.