VR horror game The Walking Dead: Saints & Sinners will soon be getting a virtual contest called The Apocalypse Games, which will allow players to play in four different sporting events from the comfort of their own home.
The Apocalypse Games revolve around an original story set within The Walking Dead Universe, and takes place in a walker infested New Orleans. Three of the four events (archery, basketball, and the marathon) are all taken from typical Olympic events, but have been given a fresh zombie twist for the tournament. The fourth, figure slaying, is a pun on figure skating but as you might have guessed from the name, is quite different.
The event has been created by Skybound and Skydance Interactive, and is essentially VR meets the Olympics meets The Walking Dead. The tournament kicks off on August 12, with eight different streamers and influencers among those competing: Berlin 'Berleezy' Edmond, 'Otterworldy', 'Poiised', Doug 'Nukemdukem' Le, Daniel 'CerberusArms' Kim, Trisha Hershberger, Parker 'ParkerGames' Coppins, and Kinda Funny founder Greg Miller.
Figure slaying sees you earn points for stylish kills (decapitations net extra points) on the streets of New Orleans, while marathon tasks you with surviving wave after wave, earning points as you go for each kill. Archery, as you might expect, involves shooting zombies with a bow and arrow. You win by having the most kills in the time limit, but ties are broken by whoever has amassed the most headshots.
Perhaps the most interesting event though is the basketball. To compete, you'll need to chop off a zombie's head then shoot it through the nearby basketball hoop. You get five minutes to play, but with only one point per head, you'll need to cut your way through a fair few of them to rise to the top of the rankings.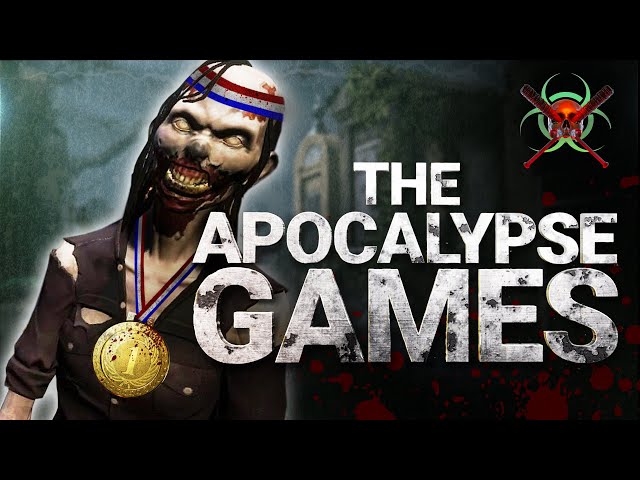 The tournament ends on August 17, with each streamer staggered so none of their events clash with each other. Berleezy will be the first to compete, with Nukemdukem the last.
However, while there's a lot of streamers to watch during the Games, anyone with a VR headset for PlayStation or PC can join in. An open entry community submissions contest will be ran by the Virtual Athletics League, with players able to win votes for the best style, best costume, and other categories. Each submission will have a chance to be highlighted on Twitch and YouTube along with the influencers.
The full schedule can be found below, all times are PT:
Wednesday, August 12 – Berleezy 2PM, Cerberusarms 5PM
Thursday, August 13 – Trisha Hershberger 1PM
Friday, August 14 – Otterworldly 10AM, Greg Miller 2PM, Poiised 5PM
Saturday, August 15 – ParkerGames 11AM
Monday, August 17 – NukemDukem 12PM
Strap on your Air Jordans, grab the closest decapitated zombie head, and let's hit the court.