Acend shocked the European Valorant scene last weekend as it recovered from an opening game loss to win the Valorant Champions Tour Stage 1 Masters tournament. Just two weeks after an extensive rebrand and facing one of the favourites Team Heretics in the final, it was the kind of underdog story the VCT is able to create.
Many have praised the team's determination, mentality, and grit to come back from its early group stage loss against Ninjas in Pyjamas – which would have knocked the confidence of most – and led to Acend being branded 'mental warriors' by the Valorant community.
Mark 'Krimson' Senior, Acend's manager, tells The Loadout that the feeling of winning the Stage 1 Masters is surreal, but he trusts the process and the training that the team has undergone, so he wasn't completely surprised by the victory. "It feels great to win and the final series was amazing," he says. "I think we were all really happy that the series was a good show – it would've been crushing to just get 3-0'd in the finals. I know the guys still feel like it's all very surreal but we want to build on our success and push for Masters 2 and the global championship at the end of the year."
Krimson identifies that their initial setback against Ninjas in Pyjamas actually worked in Acend's favour, as the team realised that it came very close to coming out on top. Even though Acend lost the best of three 2-0, both matches had only two rounds separating the two sides, and the underdogs realised that with a few adjustments they had a chance of doing well in the tournament.
"When we lost against NiP we saw how close the games were," Krimson explains. "Most of the scene was saying that NiP were one of the best teams in the EU and we knew that we only needed to do a few things differently to beat them. After winning our rematch [in the Group A decider match] I think then we knew it was possible to win the whole thing."
As well as recovering from the initial setback, Acend fell behind twice in the final against Heretics – the highest-ranked team in Europe, according to vlr.gg. But the underdogs came back time and time again to clutch a narrow, hard-fought victory, which probably tastes so much sweeter thanks to overcoming those setbacks along the way.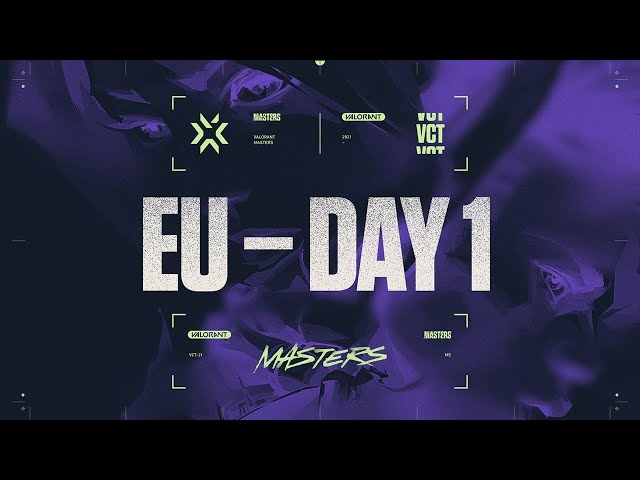 Krimson praises the team's mentality, but this tenacity is no accident.
"We put a huge amount of focus on mental preparation," he says. "It's the opinion of myself and all of the staff at Acend that mental conditioning and preparation is one of the most important things in esports. I believe mental conditioning is an undervalued skill that many players and teams don't focus enough on and I'm really glad that the way that we have approached that with our team has paid off.
"We have a mental coach called Thomas with experience from traditional sports that works with our team on both a one-to-one basis and through group sessions. We use his suggestions of exercises and preparation for our official games and I think it really gives us an edge over opponents.
"Whether we are down a few rounds or a whole map the guys focus up, stay positive and fight for every single point. So much of esports in general is fought in the minds of the players, so that's where the term 'mental warriors' comes from."
Being able to steel your mind over the course of a tournament is one thing, but being able to consistently win at the highest level of competitive Valorant is another entirely. Like many thought the first loss to Ninjas in Pyjamas at the weekend spelled doom for Acend, so did many after the team rebranded from Raise Your Edge Gaming earlier this month. But the team is clearly comfortable navigating obstacles and adjusting its strategies on the fly to achieve its desired outcome, whether that be clutching a key round or dealing with a new brand and team name.
Top tips for climbing the Valorant ranks
Krimson is confident that his mental warriors will grow from strength to strength in the wake of their underdog victory against some of the biggest teams in the European Valorant scene.
"We want to continue improving and working on our game to perform at our best for Masters 2," he says. "We would love to be able to attend the first international LAN event, so that's great motivation for us to keep up the hard work."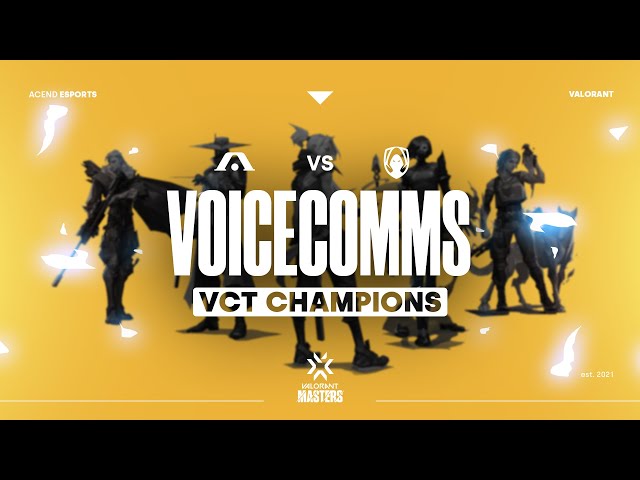 As an organisation, he says that Acend is putting everything in place to acquire teams in other games and esports and grow alongside its up-and-coming Valorant roster. It will undoubtedly teach its new rosters the benefits of mental conditioning and preparation – especially as that focus now has a proven track record of helping the team to win tournaments.
Acend wants to create a dominating roster of mental warriors in every esport it turns its hand to, but newcomers will have a hell of an act to follow if they want to emulate the impressive early performances of its Valorant team.