Riot Games has announced the Valorant Champions Tour Game Changers program, which aims to create more opportunities for women and marginalised genders in the game's esports scene. The program comes after positive feedback from the community after last year's Summer Showdown – a women's-only tournament that was a part of Valorant's Ignition Series.
"Competing in games as a woman can be a daunting task, oftentimes resulting in a very real competitive disadvantage," explains Valorant's executive producer Anna Donlon. "And while we are taking steps to address this in-game, with improvements to things like chat, and voice-comms, and griefing, we think there's another really cool step we can take with esports."
Game Changers will take place alongside the Valorant Champions Tour competitive season, kicking off in March and continuing through the year. Game Changers consists of two initiatives for players at different skill levels. The VCT Game Changers Series is a top-level esports competition which aims to create "new opportunities and exposure for women and other marginalized genders." Riot says it will be similar in scale and scope to 2020's Ignition Series.
The second initiative is a series of grassroots tournaments called the VCT Game Changers Academy, which aims to give more opportunities to semi-pro players and hopes to "build the next generation of superstars," according to Riot's senior director of esports, Whalen 'Magus' Rozelle.
Riot is partnering with Galorants for the Academy program, who helped organise the Summer Showdown tournament last year.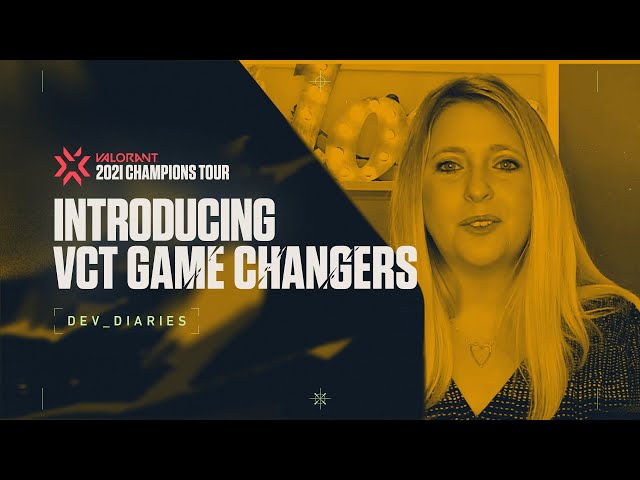 "Part of building a thriving competitive scene for Valorant," says Magus, "is about cultivating communities where players can compete together safely."
Magus says that Riot is building towards a "more inclusive" Valorant Champion's Tour that is "representative of our community."
With Riot working on women's tournaments as well as adding in-game features to combat sexism, its first-person shooter is becoming a more welcoming game for women and other people of marginalised genders.