The Valorant Champions 2022 lower bracket final really did have it all. From clutches, to thrifties, to an almost-reverse-sweep, DRX and OpTic Gaming left it all on the stage as they fought tooth and nail for a spot in the competitive FPS game's grand final. However, despite almost coming back from a two-map deficit, DRX was unable to complete it as the Korean representative fell to OpTic 3-2.
Once again, OpTic kicked off the proceedings on Bind, locking in the same comp as the one we saw in its upper semifinal defeat to LOUD. During the post-match conference for that tie, Jaccob 'yay' Whiteaker had told The Loadout that, despite Chamber's paltry pick rate on the map, he still felt that it was worth picking due to his mastery of the debonair Frenchman.
Thankfully, this time around OpTic was able to play a much cleaner map, despite the momentum flipping in DRX's favour during the middle rounds. A strong 13-8 performance later and any doubts that OpTic could drop the ball again were dispelled.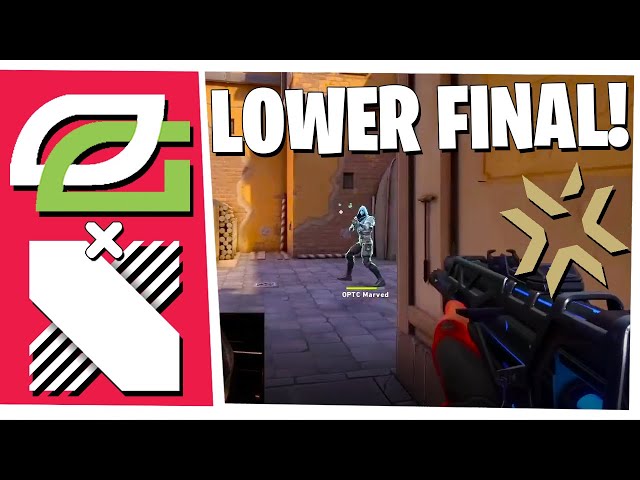 When it came to Breeze, those who tuned into Masters Copenhagen would've felt a strong pang of deja vu, seeing as this is now the second time OpTic has decimated DRX on the pick this year – 13-5 perhaps wasn't as blush-inducing as the 13-4 drubbing it gave the Korean powerhouse in Copenhagen, at least.
Here, yay and Austin 'crashies' Roberts went nuclear, posting KDAs of 19/5/0 – yes, that is a 3.8 KD right there – and 19/7/7 respectively. In fact, yay had an absolutely absurd 94% KAST – a near-perfect performance.
It was certainly looking like a 3-0 and an early night for OpTic, but then Kim 'MaKo' Myeong-kwan happened. As DRX committed the cardinal sin of challenging OpTic on a map it had been 13-4'd by the team in green on, its opponent repaid the favour in kind by locking in Fracture – a map on which DRX defeated OpTic by the very same scoreline in Copenhagen.
Mopping up OpTic twice with two four-kill rounds, MaKo was absolutely not ready for his team to go home. The star of the show with a monstrous 27-kill performance, the molly from MaKo's battle Brimmy lit a fire under his team.
Not to be outdone by his Controller-controlling teammate, it was time for Yu 'BuZz' Byung-chul to come alive on Ascent. There was no 9-3 curse to be seen today, as despite DRX's establishing of the dreaded score line, there wasn't space for superstition in the minds of its players, whose unbreakable focus carried them through to a dominant 13-6 victory.
With the series' momentum completely turned on its head, OpTic had a gargantuan task on its hands. By this point, the crowd in the Volkswagen Arena had reached fever pitch, and both teams were putting every ounce of their remaining energy into securing the final map – Haven.
Throughout the deciding map four four-kill rounds were achieved, which is wild in itself. And although OpTic played a strong defensive half, DRX was no slouch when the roles were reversed. But in the end, despite rounds being traded back and forth, OpTic was able to get over the line and take the final map, and with it the series, 13-10.
With a rematch against LOUD – the team which OpTic had toppled all the way back in the grand finals of the first Masters event this year – now on the cards, we can imagine the players will be cramming in as much preparation as possible for the titanic rivalry, which began at the start of the year, to come to one final, climactic showdown.