Popular Fortnite pro player and streamer Nicholas 'Nick Eh 30' Amyoony has signed a content creation deal with Luminosity Gaming. This will allow him to continue streaming on Twitch and ultimately grow his family-friendly brand while branching out to explore new avenues of opportunity. The news arrived via a video posted to his social media.
The 25-year-old has gradually amassed a sizeable community of over two million Twitch followers and 5.4 million YouTube subscribers, though he's equally interested in stepping up his competitive play. Speaking to The Hollywood Reporter, Nick Eh 30 says he's planning to make some "creative bets", including building upon his IRL content and getting experimental with new formats, such as talk shows, branded tournaments, and talent discovery competitions.
He also called streaming a "tough business" while sharing that he's looking forward to working alongside "world-class gamers" and gaining access to "exclusive, hyper-competitive events."
A North American tour – presumably to meet and greet fans – might eventually be on the cards for Nick Eh 30, as well as some event and tournament hosting opportunities, teased Corey Mandell, president of Luminosity's parent company, EG Live.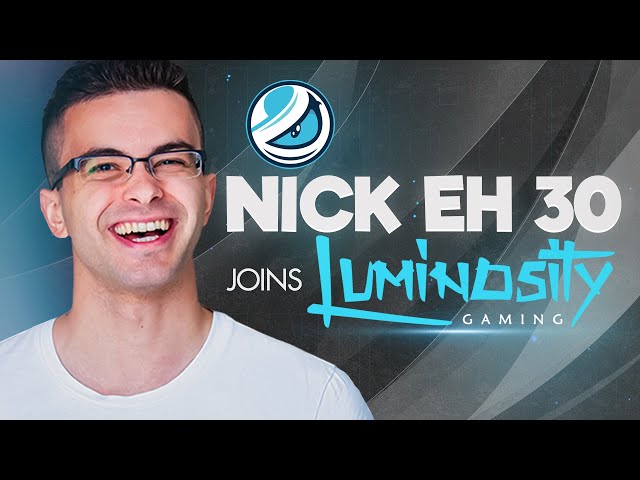 Former Overwatch pro turned streamer Felix 'xQc' Lengyel also signed a deal with Luminosity earlier this year. He boasts a similarly massive audience of over four million Twitch followers.