What happens when one of the world's biggest streamers enters the world's biggest Valorant tournament? Well, Michael 'shroud' Grzesiek and his band of merrymen unfortunately didn't book their tickets to Berlin for Valorant Champions Tour Stage 3, but they gave it a bloody good go.
What's Going On? – the team comprised of shroud, Skyler 'Relyks' Weaver, Leonardo 'Laski' Arroyo, 'iiTzTimmy', and 'ShawnBM' started its VCT Stage 3 Challengers 2 campaign strongly, sweeping Damn I Love Fwogs 2-0 in the round of 128. However, the team was itself swept 2-0 by orgless team EZ5 in the round of 64.
This was, perhaps, to be expected. After all, shroud and co. entered VCT to have fun, rather than to make a serious run. The difference between What's Going On? and EZ5 was quickly made apparent, with the latter of the two teams looking far more coordinated having put the work into its strategies.
But that's not to say What's Going On? simply rolled over. Despite EZ5's dominant performance, the team managed to secure seven rounds on Breeze, and five on Haven. And, of course, there was lots of head-clicking involved throughout. You can check out the highlights from the match below.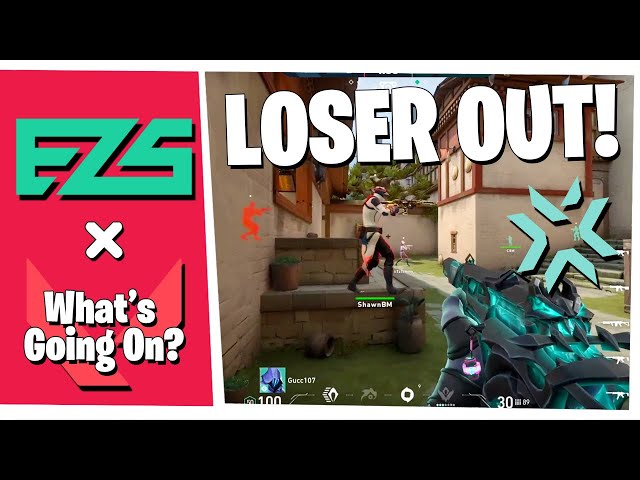 Although shroud and the gang's VCT journey has come to an end, it's great to see that even a rag-tag team of for-fun players can put up decent numbers against top Tier 2 competition.