The 2021 Valorant Champions Tour may have only just wrapped up, but developer Riot Games is already spearheading a slew of changes for next year. Last week, the studio announced that it's switching up its competitive calendar, expanding on its crucial Game Changers programme – which offers women a space to compete at the highest level – as well as committing to providing more grassroots opportunities for upcoming talent.
But for the EMEA – home to 2021 VCT Champions grand finalists Acend and Gambit Esports – things will look a little different to other regions for next season. The region's top four teams from 2021 – Acend, Gambit, Team Liquid, and Fnatic – will be immediately invited back to the VCT in 2022. Meanwhile, the final eight spots remaining for the circuit will be up for grabs through two open and closed qualifiers for each of the territories within the region – EU, CIS, and Turkey. MENA teams will be able to take part in any of these qualifiers.
This will make up a 12-team group that competes in VCT Challengers Stage 1. However, these teams will not be set in stone for VCT Stage 2, thanks to the introduction of the Valorant Regional Leagues (or VRLs).
Similarly to League of Legends' European Regional League (ERL) system, EMEA will house eight tier-two leagues with the scope to develop regional talent. These will be operated by partner organisations in Spain (where Portuguese and Italian teams are also eligible to compete); France & Benelux; the UK, Ireland & Nordics; Poland & Eastern Europe; CIS; MENA; Turkey; and DACH (which covers Germany, Switzerland, and Austria).
At the end of Stage 1, the winners of each VRL will join the bottom two VCT Challengers teams for the VCT Promotion Tournament, with two Challengers Stage 2 spots on the line. The teams which fail to make it will return to or be placed in the VRL structure. As such, the next VCT champion could very well rise up through the VRLs. For Stage 2, VRL winners will instead qualify for the VRL EMEA finals, with regional glory on the line.
Speaking to The Loadout as part of a press conference, head of Valorant esports for EMEA, Daniel Ringland, says that the team has gleaned a lot from the successes of League of Legends' ERL system when developing the VRLs, with Spain's LVP as a good example.
"When we look in Spain, the Spanish ERL has taken off, gets great viewership, and produces a lot of really strong pro players as well," Ringland says. "I think one of the things that we really liked about that system is the way it interacts with the grassroots layer underneath it, Circuito Tormenta."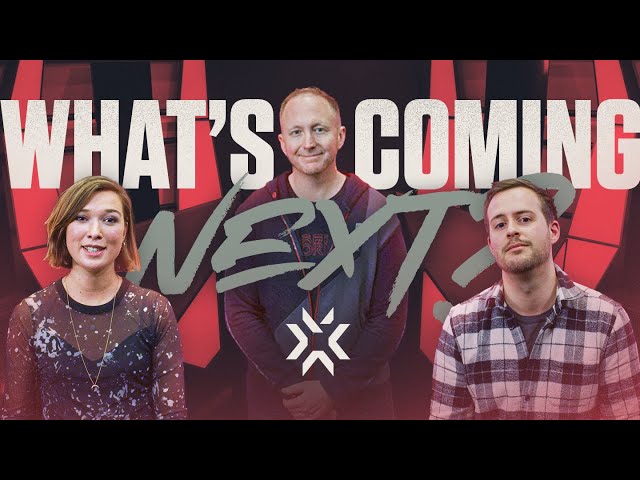 With the hope of standardising what makes Europe's top regional leagues stand out across Valorant's own iteration, EMEA will also be rolling out Valorant Regional Circuits (VRCs) – a series of grassroots competitions aimed at providing opportunities for amateur teams to get involved. Teams will battle it out to earn circuit points, with the teams accruing the most points competing to become circuit champions at the end of the season.
Finally, the Game Changers initiative will be expanded to include three full series in January, May, and September 2022. The top teams from the EMEA events will subsequently qualify for the Global Game Changers event, which is currently planned for November next year. Similarly to the VRCs, Riot is also introducing the Game Changers EMEA Academy, which is to serve as a safe space for teams and friends to take part in up to six tournaments throughout the year.
As it stands, there will be no overlapping between events this year, which Riot says will allow women's teams "to compete in both the Game Changers tournaments alongside the VRL's and VCT open qualifiers."
With a huge injection of Valorant esports being delivered to EMEA – and indeed the world – in 2022, Riot is certainly shifting things up a gear for next year. With a load of new circuits and tournaments to now keep an eye on, Valorant fans in the region are certainly not going to be without top-level content for the next year.