League of Legends' latest addition, Viego, will once again be absent from the LEC this week, despite now being clear of the standard two-week restriction period for new champions. The league's commissioner, Maximilian 'Riot MAXtheX' Schmidt, divulged the news in a tweet earlier today. Although a reason was not given, it is believed to be due to ongoing bug hunting efforts by the developers.
Viego's kit harbours one of the most unique champion interactions in the game. His (P) Sovereign's Domination makes it so that, if an enemy champion is killed by Viego or dies within three seconds of being damaged by him, he can then possess their fallen body. While possessing an enemy, Viego gains access to their basic abilities. This is where the fun begins, at least, until something occasionally goes awry.
'Vandiril', perhaps the most famous bug-catcher in the LoL community, has consistently uncovered and reported on numerous game-breaking exploits currently achievable with Viego. In one recent video, he showcases the Ruined King possessing enemies and selling their items at the shop to bolster his own coffers.
In another unintended interaction which can be seen below, Vandiril tests out what happens when Viego takes control of Hecarim and uses his (W) Spirit of Dread. The result? Chaos and destruction.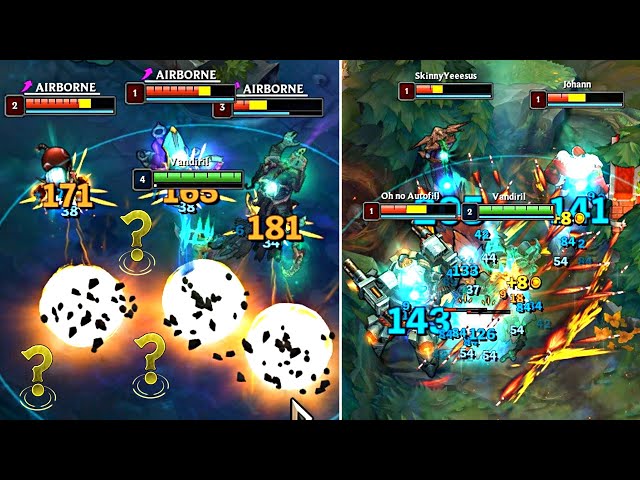 Riot MAXtheX does note that Viego may finally take to the LEC Rift next week, after LoL patch 11.3 lands. However, this is not a certainty, with the champion possibly needing extra tweaks due to the incoming nerf to one of his core items in Goredrinker (as well as those pesky bugs).