MAD Lions may have proved to be a worthy contender in the League of Legends European Championship in the Spring Split, but many didn't expect the young team to be sat at the top of the table after just three weeks this summer.
The team, who currently have a 6-1 record, are sitting pretty above European powerhouses G2 Esports and Fnatic, and despite analysts singing their praises, coach James 'Mac' MacCormack has already put the breaks on the hype train. Talking to Indiana 'Froskurinn' Black and Daniel 'Drakos' Drakos on EUphoria, the Brit says he's already had a "frank conversation" with his players about their current placement.
"It's obviously good, it's nice, and we're playing pretty well, but we already had a very frank conversation with the players being like, 'ok guys, we haven't achieved anything yet, let's stay firmly grounded in the present because right now is when people are going to ask loads of questions.'"
While MAD Lions' focus is obviously on the league's top spot and Worlds, Mac says there's more to his coaching setup than just winning. We already know that the organisation encourages coaches to set an example to their players when it comes to their physical and mental wellbeing, but Mac also wants his players to believe they can fulfil their potential and improve – both on and off the server – every day.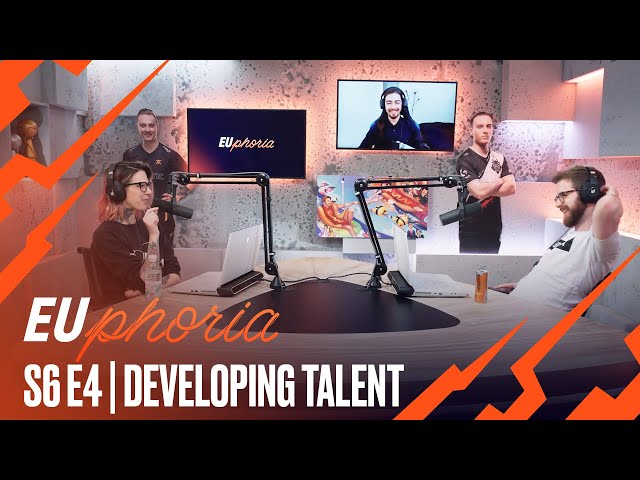 "There's only one thing that I really care about," he says when asked about long-term goals. "I want my players, and us as staff, to be committed to making sure every single day we get better. I want every single player to leave MAD Lions or end their time on MAD Lions – hopefully in ten years time – being the absolute best version of themselves."
It's a wholesome concept that's clearly working for the organisation, but is it enough to carry them through the next few weeks? Well we don't have long to wait to find out. MAD Lions takes on Schalke 04 in the LEC at 7PM CEST (10AM PST / 1PM EST today.) You can watch the match here.