We can imagine it can be a pretty uneventful life being an unused substitute at League of Legends Worlds. With your teammates busy scrimming away, there probably isn't too much to do – apart from grinding the LoL ranks of course. 19-year-old EDG substitute jungler Yu 'JunJia' Chun-Chia has been doing just that, and has now conquered the EU West ladder.
JunJia became the first boot camping pro to take the top spot on his 'Expecto Patrounm' Worlds account last night, having accrued a monstrous 1,636 LP with a 63% win rate at the time of writing. JunJia was already known for his stellar Viego play back home, but the young Taiwanese player has made a name for himself in Europe thanks to his immaculate Qiyana skills.
With 105 of his 448 games played piloting Qiyana, JunJia has chalked up W's in 70% of them – sheesh. Next to Qiyana is of course JunJia's notorious Viego, which he has been victorious with in 71% of his 38 appearances on the Rift. From there, the player has played 29 games of Talon with a 59% win rate, 25 games of Graves with a 68% win rate, and 24 games of Lillia with a 67% win rate to round out his top five most-played champions.
As you can see, JunJia's quite good at League of Legends. To exemplify this, here he is racking up a disgusting 42/7/6 KDA in a Challenger game.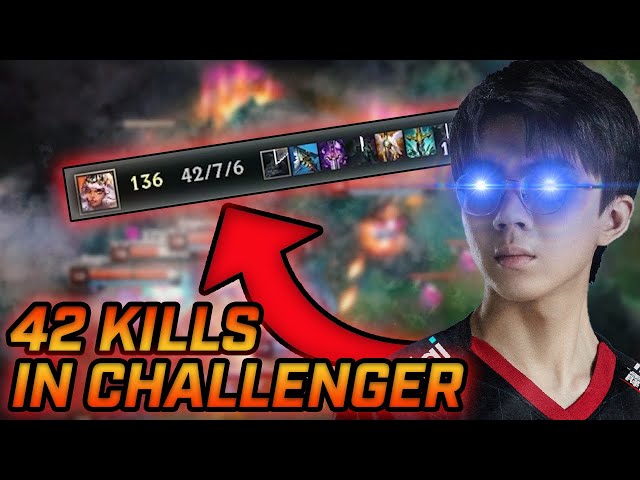 Although it looks unlikely that JunJia will get stage time during the remainder of the tournament, it's good to see that he's using his extra time to sharpen his skills. EDG's starting roster meanwhile will look to start its Knockout Stage run when it takes on fellow LPL side and current Mid-Season Invitational champion Royal Never Give Up on October 23.