One of the most accomplished AD Carries in the entirety of the League of Legends Championship Series has officially been traded to Team Solo Mid. Yiliang 'Doublelift' Peng has left Team Liquid after four years to return to the organisation he once called home.
Doublelift didn't have the greatest Spring Split with Team Liquid. The team came ninth in the regular season and he was benched half way through it. Although the player has owned up to his mistakes and admits being a fan of his in the last three months has been "tough," he wants redemption.
"I'm really fucking excited to rejoin TSM," Doublelift says in his vlog, which you can watch below. "I loved playing on the team in the past, and I'm really looking forward to being back with Soren [Bjergsen] and Vincent [Biofrost] because they have been my best friends for the last four years.
"This is a do or die situation – I'm going to give it 110% to regain all the things I lost. I know being a fan of me in the last three months has been really tough – I've said a lot of dumb shit and I've played really bad. But I want to have a redemption story on TSM."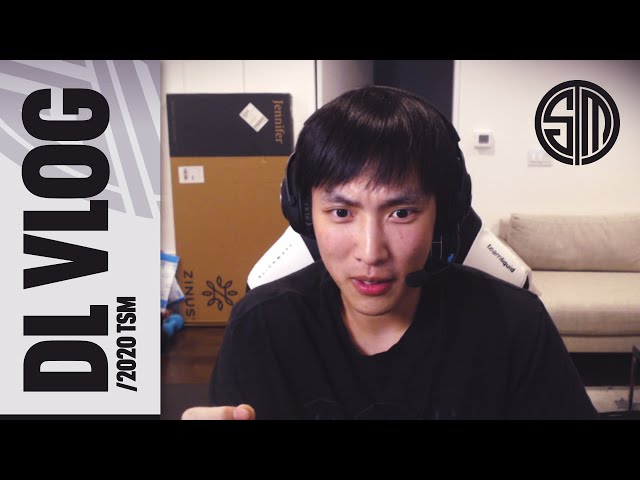 In the vlog, Doublelift also talks about the situation with Team Liquid and how the trade came about. He claims he was the only player post-Worlds who wanted to stick with the same roster and not lose Jake 'Xmithie' Puchero. When he was replaced by Mads 'Broxah' Brock-Pederson, however, Doublelift says that fed into his motivational issues.
Team Liquid's coaches also apparently did not provide Doublelift with player feedback they had accumulated over the split and only shared it with him when he was benched, leaving him to feel blindsided by it all.
"I wanted to make things work with Team Liquid but I felt I never had much support from inside my own team," he says. "I think I held back a lot of my opinions because I was afraid of losing my own job again."
Despite that, Team Liquid's owner, Steve Arhancet, made sure Doublelift was involved in the trade and got to pick his next team. Doublelift says TSM was his choice because he loved the organisation and he wanted to play with old friends again. His girlfriend, Leena Xu, who sits at the helm at TSM did not factor in at all.