Yiliang 'Doublelift' Peng's move from Team Liquid to Team SoloMid has been the talk of the LCS offseason – but for all the wrong reasons. The move, which was investigated over allegations of conflict of interest and poaching, was approved by Riot Games at the end of last month. However, despite getting the green light, both Doublelift and his girlfriend Leena Xu haven't heard the end of it.
In one of his latest vlogs, where he says he's looking for a "redemption story," Doublelift explains how his trade to TSM came about and why it had nothing to do with his girlfriend's position on the team. Since then, Xu, who's the president of TSM, has appeared on the Offline TV podcast where she too dispelled the claims.
"It hasn't been a secret that Peter and I have been dating," she tells OfflineTV. "Riot did an investigation before the trade was approved and everyone in TSM cooperated fully. I just think it's ridiculous that Riot came out and said 'hey we did the investigation and everything has been approved by the league' and it's still not really satisfying for them [the community members] and they're still talking shit.
"If they had a problem with my relationship with Peter, they should have voiced it months ago when we first went public. I think it's convenient right now for them to bring it up to stop this trade from happening. They could have made this big news like six, seven, eight months ago and they could have had more grounds to stand on."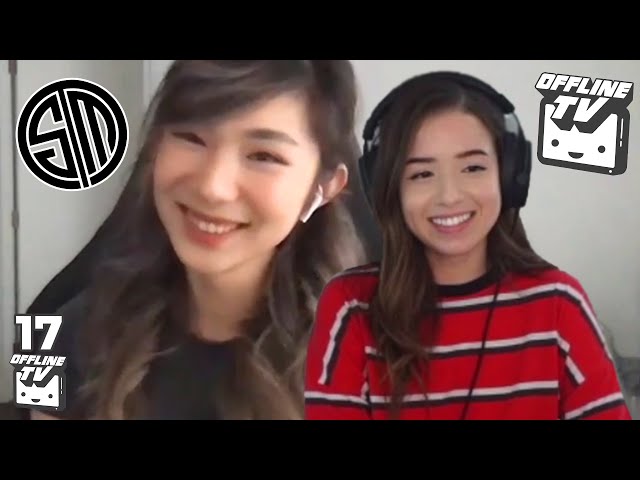 According to Xu, multiple teams reached out to Team Liquid to inquire about Doublelift, but that the two teams worked closely with each other and Riot to make the trade happen.
"Usually in the case of poaching or tampering, there's an injured party, which in this case would be Team Liquid if we poached or tampered," she adds. "Then they'd go through Riot to try to get justice for any wrongdoings but Steve [Arhancet] willingly worked with us on the trade. From a Team Liquid standpoint, they were pretty committed to moving on with Tactical
"I think that should be more than enough proof for anyone who thinks there might be anything going on. It's not really up to anyone to judge apart from Team Liquid and Riot, honestly."
Xu also claims that TSM brought in Doublelift because Soren 'Bjergsen' Bjerg wanted to play with him again. The organisation also believed he would help sort out a few team-related issues.