It's been six years since their last trophy, but last night in the League of Legends Championship Series Cloud9 was able to end its title drought by sweeping FlyQuest 3-0 in the finals. The organisation has had an incredible split, finishing the spring with a 26-2 record and a new shiny trophy to put on display.
Unlike G2 vs Fnatic in the LEC, Cloud9's first game was a little more competitive. FlyQuest came out of the gates quickly, matching Cloud9's aggression in the bot lane, but Cloud9's superior game knowledge proved too much for them, with the game ending shortly after the 40 minute mark. This momentum then carried Cloud9 easily into the next two games.
The title win means Jesper 'Zven' Svenningsen has become the first player to win a League of Legends championship in both Europe and North America. But instead of feeling estactic, the ADC says he's relieved.
"After two and a half years of failure basically, finally achieving what I came here for, I feel relieved," Zven says in an interview with Eefie 'Sjokz' Depoortere, which you can watch below. "I feel complete in a way and that a burden is off my shoulders. It feels really good and I'm happy this isn't the end for the team – it's all up from here."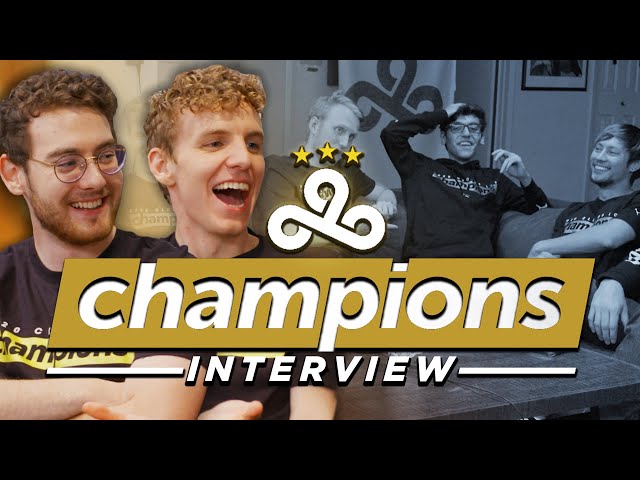 The win completes a record-breaking season for Cloud9, who have booked their place in the Mid-Season Invitational. They've even done it in a way that owner Jack Etienne describes as a "dream sceanrio."
"I'm so proud of you guys," he says at the end of the video. "Every single day I saw you getting in early, working out, being toitally focused on scrims, not being toxic. Seeing what I have seen as an owner, I know what it takes to be champions, and I know you have it.
"It feels so good to finally have a group of guys that is like a dream scenario for any owner. I know this is just the beginning for us and it's super exciting. I just can't wait to see how far you're going to get."