It's finally happening, and we can't quite believe what we're seeing! One of the best Xbox RPG games is getting a sequel and it's going to be absolutely huge! The Lords of the Fallen, a spiritual successor to 2014's Lords of the Fallen, has been revealed by CI Games at Gamescom 2022's Opening Night Live showcase. While we didn't get too much information about the game itself, we do know one thing – and it's not good news for fans of the original. The Lords of the Fallen is only coming to PS5, Xbox Series X, and PC.
That's right, The Lords of the Fallen is going to be a next-gen exclusive when it launches. While this is, of course, quite annoying, it sounds like there's a fairly good reason for this. The game itself is just bloody massive by the sounds of it.
CI Games' creative director Cezar Virtosu has confirmed that this game is going to be "significantly larger, with a vast, interconnected dual
world split between the realms of the living and dead, that players can explore alone or with friends" thanks to Lords of the Fallen multiplayer.
In addition to this, Virtosu has explained that " it's darker and more challenging, with faster soulslike combat, stronger thematic, richer narrative, deeper RPG systems, and more immersive storytelling".
If you want a sense of scale, the developer reckons that The Lords of the Fallen will have an open world that's over five times as big as the world in 2014's Lords of the Fallen.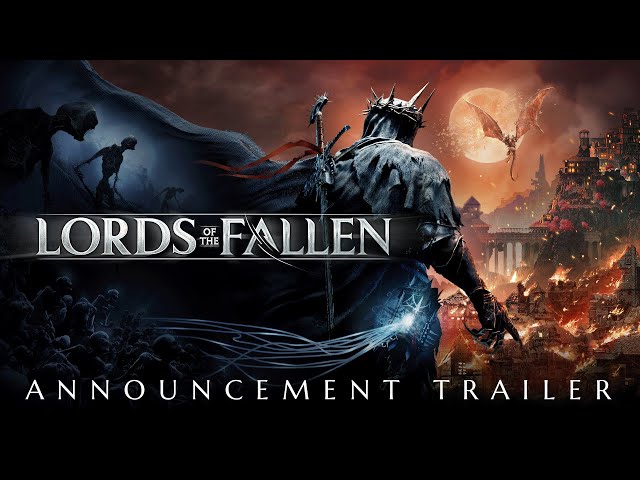 When you couple that with the fact that this is going to be a dual-world kind of game with more NPCs and features than we've seen before, it makes sense to develop it specifically for next-gen consoles. We don't want another Cyberpunk 2077, right?
The Lords of the Fallen release date can't come soon enough, but we're going to have to wait a little bit for more information. A full gameplay reveal should be coming later this year, perhaps at The Game Awards in December 2022, and there's going to be a lot more to look forward to in the months ahead. Could this be one of the best PS5 RPG games when it comes out? We're quietly hopeful.