Nintendo's Legend of Zelda series is heralded as one of the best video game series ever created and the latest release in said series, Breath of the Wild, is regarded as one of the best Nintendo Switch games of all time. So, to say fans are excited to play The Legend of Zelda Tears of the Kingdom would be an understatement. However, as exciting as a new Legend of Zelda game is to begin with, especially with TotK being the sequel to BotW, this could be huge for another fantastic reason – a series first, if you will. Zelda herself may finally be a playable protagonist in a main Legend of Zelda game – namely, Tears of the Kingdom. About time, right?
If you haven't finished The Legend of Zelda Breath of the Wild, we're here to give you a spoiler warning – because, we're going to be talking about the ending. But, if you have finished Breath of the Wild, you may already know where this is going – at least to begin with.
When you start to wrap up the main story in Breath of the Wild, Link is able to free Zelda from her self-imprisonment in Hyrule Castle and – with her help – weaken Calamity Ganon to the point of sealing him away in Hyrule Castle.
It's not quite textbook stuff, but it's something of a result that a lot of fans expected; you can't have Link fail after all, can you?
What you may not know, unless you've played quite a bit of Breath of the Wild, is that a secret post-credits scene shows Zelda and Link preparing to rebuild Hyrule – with the princess also confiding in him that she's come to terms with the degredation of her once-impressive powers.
Fast-forward to the upcoming sequel, TotK, and it looks like Link – now joined by Zelda on his adventure – is going to have to deal with yet-another calamitous event threatening Hyrule. You can check out the latest trailer here, if you're looking for an insight into what we're in for.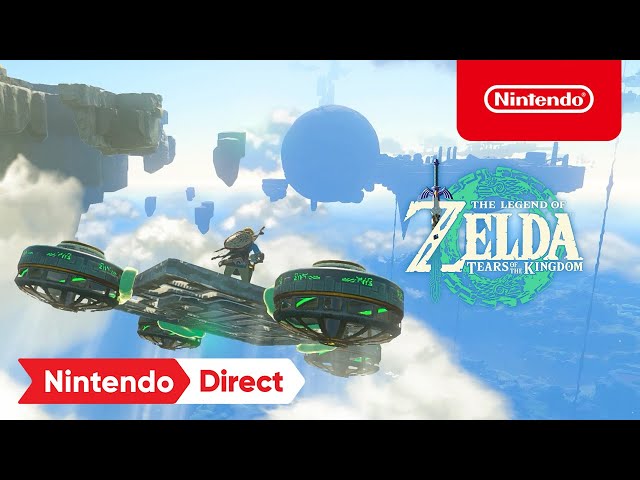 The fact that it looks like Zelda is going to play a much more prominent role in Tears of the Kingdom, compared to her role in Breath of the Wild, is already exciting. However, a recent image from the official Japanese-language The Legend of Zelda social media account is actually suggesting that Zelda herself will be a playable protagonist for the first time.
As you can see in the image below, the tweet shows an image of Zelda from Tears of the Kingdom holding a Sheikah Slate. This is a device that Link uses throughout Breath of the Wild to navigate Hyrule – while also giving him and the players access to several shrines and towers throughout. It's key to gameplay and exploration and a feature we all expected to return.
The quote reads as follows: "Princess of Hyrule Kingdom. You seem to have something unfamiliar [in] your left hand?"
However, the fact that Zelda is using one is very exciting. As something that was canonically made specifically for the chosen hero, having Zelda wield it feels like she's going to become a playable character in Tears of the Kingdom. This would be the first time Zelda herself is playable in a main Legend of Zelda game. You can play as Zelda in games like Hyrule Warriors and Super Smash Bros Ultimate – and you can control Zelda-possessed Phantoms in The Legend of Zelda Spirit Tracks – but, we don't think that quite counts.
Of course, this is a bit of a fan theory at the moment as not a lot of raw Tears of the Kingdom gameplay has been shown – and we can imagine this would be something Nintendo would want to keep as a surprise for fans. But, that doesn't mean it isn't possible – in fact, it could be the right step for the Legend of Zelda series to take.
Legend of Zelda Tears of the Kingdom pre-orders are live now and the Legend of Zelda Tears of the Kingdom release date is approaching. We know this game is going to be big, regardless of whether Zelda is playable or not, but we'd like to think that introducing her as the series' protagonist going forward will make this the best Legend of Zelda game yet.