When a series that's as utterly brilliant as HBO's The Last of Us is rolls around, which isn't as often as we'd like, we all find ourselves wanting more. When it's about a video game that's dear to us, as is the case with Naughty Dog's TLOU, it's hard to say goodbye to characters we know and love – even if they have been wonderfully transformed by the live-action performances of incredible talents like Pedro Pascal, Bella Ramsey, Anna Torv, and Gabriel Luna. However, it's important to remember that every story has an end. And, in the case of a live-action video game adaptation, it's important to keep the audience moving towards said end in lieu of extended gameplay sequences that might not be as interesting to sit and watch.
So, as you might already know, that is what co-creators Craig Mazin and Neil Druckmann have done when it comes to The Last of Us. Some aspects of the action-adventure video game were drawn out, some were altered, and some were cut completely. As much as we might think we want to see a 1-1 recreation of the story we know and love, the reality is that this just wouldn't work. But, that hasn't stopped quite a few fans of The Last of Us calling out the show for being rushed – particularly in the last two episodes.
If you are one of those people, you might be interested to learn what Troy Baker (Joel Miller in The Last of Us Part 1 and 2, James in HBO's The Last of Us) has had to say in defence of the series' length.
Speaking to Jacob Wolf on Visionaries on The Last of Us and why video games are revolutionising storytelling, Baker kicks off his defence of HBO's The Last of Us with the revelation that the live-action adaptation was initially developed as a feature-lenght film.
When it came to adapting TLOU, "the obvious choice became 'let's do this as a big blockbuster feature', so Neil [Druckmann] set to writing this thing down.. and he was like 'I just don't know what location to get rid of, what character I start to meld together – because I have to fit this within two hours'… It became this interesting hypothesis that maybe that form [of storytelling] is not the alpha form for storytelling".
We know the thought of a two-hour adaptation of The Last of Us sounds painful, even to those of us who didn't think the HBO series was rushed, but Baker then goes on to explain why the Pedro Pascal-led series might not be as rushed as you think it is.
"I heard somebody say 'The Last of Us series is so rushed'… It's a 1o-12 hour game, maybe? You can get through it sooner, but on average it's about a 10-12 hour game. The series is over nine hours, and it's almost 1-1… the difference is how we spend that time." By this, you have to imagine Baker is referring to things like the drastic narrative changes when it comes to The Last of Us TV series characters like Bill and Frank, or the episode featuring Ellie and Riley from TLOU's Left Behind DLC.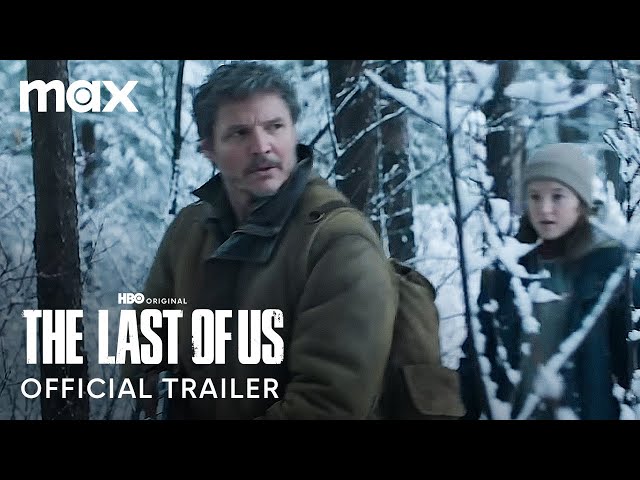 Baker goes on to say that "you're able to spend more time developing characters that only exist on the fringe of the story… when you don't have the exigencies of game mechanics… driving you forward… It opens up opportunities with the narrative".
You only have to google "TLOU rushed" to find quite a few people complaining about the series' duration – and some of them defending it. But, Baker does make an interesting point when talking about how the lack of gameplay mechanics make way for more narrative development. It's not something you might actively thing about, as you can still develop side-characters and stories in a video game. However, there's still the core gameplay loop – which is sneaking around Clickers and avoiding FEDRA soldiers in The Last of Us – that drives the experience forward.
This sentiment is something Mazin has echoed in an interview with Collider; here, he used the 'upside down moment' from The Last of Us as an example of a gameplay sequence that's exciting and memorable, but wouldn't really work in a live-action adaptation.
"If we were to actually film that and show it, we're not looking through Joel's eyes… Even if we did go upside down and look goofy, it's just different", Mazin says. "There are certain things where you're like 'as much as I enjoyed playing that section in the game'… it actually wouldn't be anywhere near as fun as it was in the game [to watch]."
Whether you agree or not, it's the show we were given – and the show we should all be grateful for as fans of The Last of Us. The Last of Us' writer is proud of the TV's most divisive episode and HBO's The Last of Us finally tells a new story ten years in the making, and it's clear this series was made with a lot of care for the source material. Not only this but the emotional ending of Last of Us episode three was a result of a "misfire" – and it was certainly a story we would be unlikely to see told fully in a video game format.
The Last of Us is without a doubt one of the best PS5 games ever – and we think The Last of Us Part 2 is on par with that. So, we can only hope TLOU Season 2 is as incredible as the first – even if we think The Last of Us with tendrils would be an entirely different game from what we have to play right now. You can find out more about The Last of Us Season 2's release date – and the latest on how many seasons of The Last of Us will there be right here.