HBO's The Last of Us TV show is already nearing the end of Season 1, as Pedro Pascal and Bella Ramsey's Joel and Ellie face choices harder than they imagined. The show, based on the titular Naughty Dog franchise, has proven to be a smash hit with fans, though this could change according to former Game of Thrones star Bella Ramsey. Now, Ramsey claims The Last of Us finale will test the limits of viewers everywhere, as The Last of Us Season 1 comes to an end.
With how great The Last of Us TV show has been, we're sure that many of us are already anticipating The Last of Us Season 2 release date. However, until then, a recent interview with Bella Ramsey via Vogue UK details the actor's perspective on the finale: "It's going to divide people massively, massively." Ramsey isn't giving away any specifics just yet on how the finale will shape up, but TLOU fans will know that the ending isn't going to be easy for Joel and Ellie to overcome. Especially if it is as violent as Ramsey proclaims it is.
Elaborating on the next episode, Where We Are In Need, Ramsey says of the episode's gruelling action that "it was exhausting […] but those were some of my favourite days on set. That sounds really masochistic, but it's the scenes that break me that I love the most in a way."
Viewers can get hyped for TLOU episode 8 already, as the showrunners have begun teasing a particularly visceral episode for Pedro Pascal's Joel. Avid fans of the franchise will get a kick out of it too, as acclaimed voice actor Troy Baker is set to make an appearance as a brand-new character created specifically for the show.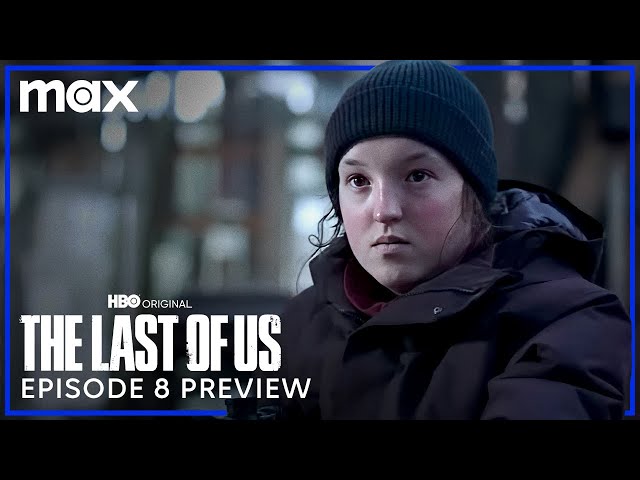 We won't be spoiling anything here for TLOU ending here, but what we will say is get ready for a spectacle unlike any other, if it does follow the game closely.
If you're still reeling from the previous episode, you might have some questions about the game's lore. You may be wondering: What happened to Riley in The Last of Us? There are plenty of different enemies in both the game and TV show too, so don't hesitate to get caught up on The Last of Us zombies types and infected types.
You can also try out The Last of Us Part 1 remake on PlayStation Plus too, which The Loadout's official The Last of Us Part 1 remake review recommends you should do.