Whenever you speak someone about their experience playing The Last of Us Part 1, they always mention the giraffe. This touching moment has been burned in the memory of so many fans and in the upcoming remake, Naughty Dog is giving fans the chance to not only see the giraffe, but feel it as well.
The game's upcoming haptic feedback was featured in Naughty Dog's recent features and gameplay deep dive, which shows how the game has been painstakingly recreated for the PlayStation 5. As part of the upgrades, haptic feedback has been added across the board for all the moments you expect, according to game director Matthew Gallant. This includes everything from jumping, landing, getting hit to firing and modding weapons. However, haptics have also been made for those quieter moments we've all come to remember.
"What I personally absolutely adore is the way we can enhance the really quiet subtle moments of gameplay, like when Joel goes in to pet the giraffe," Gallant says. Fans will apparently experience a light touch on the haptics as Joel gentle strokes the giraffe's neck, adding yet another dimension to the game's story telling – something Gallant says is the "essence of The Last of Us."
"It's all about bringing you along with the story in as many ways as we can," Gallant says "and that's what the new technology on the PS5 allows for."
Of course, haptic feedback isn't the only thing coming in the remake. Making use of the console's improved technology, The Last of Us remake will ship with 3D Audio, more accessibility options, an evolved photo mode, and more unlockables.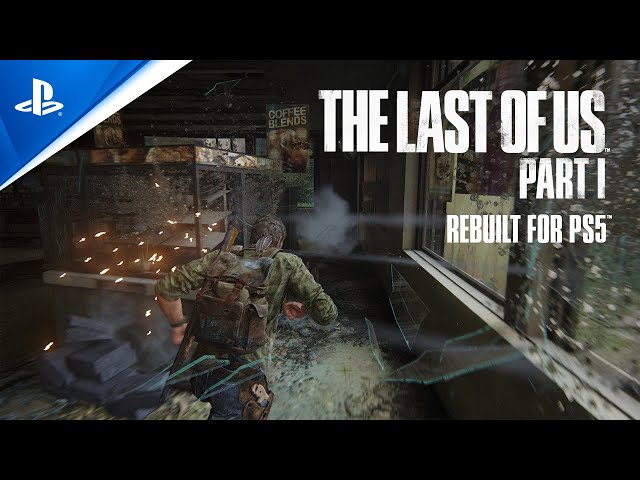 It'll also come with a speed run mode so that players can time their progress through the game. A permadeath function will also be present for those looking to complete it without dying.
As you can see from the trailer above, it's an impressive remake and one that stays true to the original. Although devs have defended the game for against "cash grab" claims – largely levelled at Naughty Dog due to the game's inflated price point – there's no denying that The Last of Us Part 1 remake will let you explore the game in an entirely different way.
Who knows, it might even make our list of the best PS5 games once it drops in September.