Since 2019, The Clutch has been offering funding and mentorship to up-and-coming esports entrepreneurs looking to make their idea the next best thing. The competition launched at ESI London, one of the many Esports Insider conferences, and encouraged start-ups in the games industry to pitch their ideas to a panel of experts. Since its inception, The Clutch has announced five winners, with a new one due to be announced at this years' ESI London in September.
The competition requires businesses to give a live pitch of their idea, entering in the hopes of winning one of the top three prizes that will award a significant boost to the finances of the companies. The winner will also be flown to Overwolf HQ in Tel Aviv for a week of intensive in-person mentoring in the creation of their product.
In 2021, Jack J Williams' start-up iTero Gaming was announced as the winner, leading to a sizable jumpstart that saw the iTero app launch on Overwolf on August 17. The expert panel judged his business as the best idea of the conference, allowing him to join the ranks of previous winners G-Science, Teams.GG, and Anzu.
We caught up with Jack to see where things went after his competition entry, and asked him to share his tips for future hopefuls.
iTero Gaming 101
First and foremost, Jack's app deserves some credit for winning over the panel. Introduced as a "revolutionary data analysis tool designed to give pro teams and the average player the edge", iTero Gaming launched in January 2022 with an initial focus on professional esports.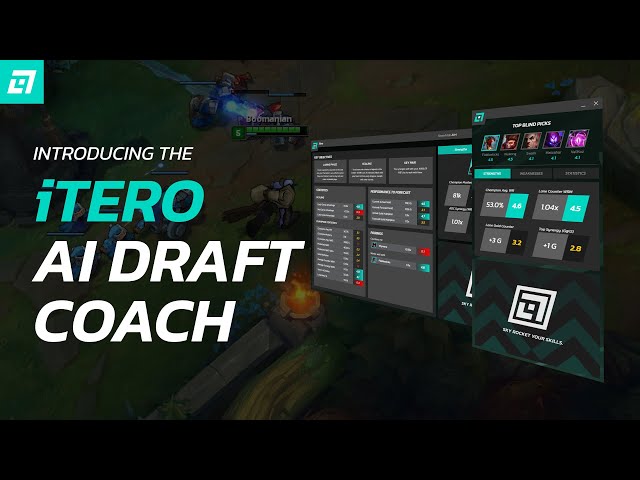 Jack's focus was on removing what he calls the 'soft-ceiling', which is the point when a gamer has reached their natural and unassisted potential. No matter how many games they play, they just can't rank any higher. The iTero app was designed to combat this, using key statistics to map out progression suggestions for esports amateurs and professionals alike.
Back to the start
So how did Jack know this was something he wanted to do? The answer is the same as for many people involved in esports: a childhood passion. He started watching his dad play Quake Arena at a young age, going on to play Runescape and World of Warcraft until League of Legends caught his eye.
"It was World of Warcraft arenas that first made me aware of the esports scene," he says, "But it wasn't until I started playing LoL that I became really committed to watching it regularly and following teams. It was also around the same time that I started learning about Artificial Intelligence whilst working in finance. This led me to try my hand at building models capable of predicting the results of the games I was watching – with some decent success."
This affinity between his work and hobbies began to grow into what would eventually become iTero Gaming, as Jack realised the power of statistics and AI in the esports sphere. Even at this stage, he knew he wanted to focus on LoL. "First and foremost, it was ideal because I understood it," Jack says, "You can have the most advanced AI technology in the world, but you'll have no success unless you really understand the context of what you're using it for."
"There are also other b­­enefits of working with League of Legends. For instance, Riot is the best in the industry at providing data – and we need a lot of it! Being a good LoL player also requires you to make consistently good macro decisions, as opposed to just having fast reflexes. It's these sorts of strategic decisions where AI can really tip the balance in performance."
A tool for casuals and pros alike
The first pool of 'good LoL players' was easy enough to source – professional esports players. Here, reaching your soft-ceiling can be lethal to your career, and players will always want to find a way to expand their horizons and play better every season. Of the first few stages of development, Jack says that "working with professionals allowed us to understand the game in a level of detail that we couldn't possibly achieve alone."
"They demand the absolute best, question everything, and want to understand what is driving the results in detail. This forced us to keep up and we ended up with a world class tool."
That being said, the app is now ready to be used by anyone who wants to up their League of Legends game, even those who don't do it for a living. "The fundamental principles we learnt apply whether you're new to the game or competing at the highest level," says Jack. "With our first app, players of all skill levels will be able to get a better understanding of how draft will impact their chance of winning the game, and the choices available to them to maximise that chance."
Life after The Clutch
Winning the prize was a massive boost not only to the finances of iTero Gaming, but also a real indication that there was a need for this app. Development progressed, and Jack says that one of the most valuable assets has been the free access to designers and developers from Overwolf, who are the technology partner of The Clutch again this time around.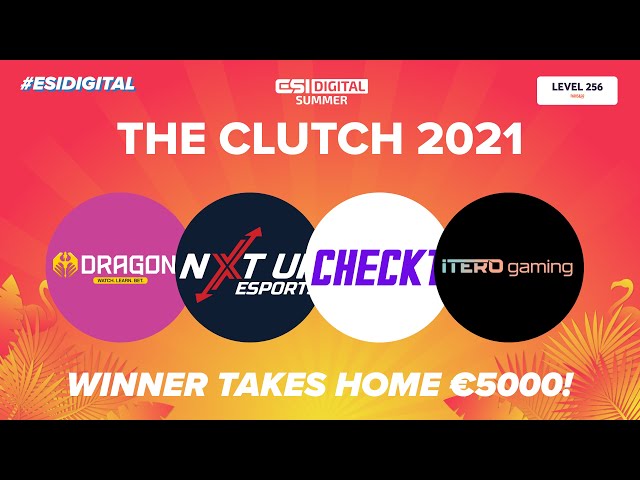 "The prize, the exposure, and joining the ranks of previous successful winners would have been enough on its own. The highlight though, was that it became the catalyst for us to work with the team at Overwolf," he says. "They really understand our vision and are providing all the support and expertise we could ask for to deliver on it. I'm looking forward to seeing how we can continue to grow this ecosystem together long into the future."
The nature of iTero has been shaped by Overwolf's coaching, and Jack says that their perspective helped him see what a user might want from the finished article. "What Overwolf brings is the perspective of the user," he says, "something which they understand better than anyone. They have helped us design and develop a tool that is both intuitive to use yet still full of capabilities. No matter how good an AI tool is, users will only trust it if it looks and feels professional. This is something that they have undoubtedly helped us achieve and I'm looking forward to seeing players climb to new heights with the help of the app."
Tips and tricks
Jack comments that the best thing you can do if you're thinking of entering The Clutch is to focus on preparation. Watching previous pitches can give you an idea of the way the competition plays out, and the kind of questions that might be coming your way.
You'll also benefit from rehearsing, making sure you don't ever overrun or leave the panel hanging. Improving on this might involve asking people to watch you, or recording it and watching yourself back. He also states the importance of a clear and professional approach when it comes to the slides, and remembering to take a deep breath and relax. "Remember," he says, "No one knows what you're doing better than you".
ESI London 2022 will return to Boxpark Wembley on 5 – 7 September and you can check out the iTero app for yourself by visiting https://itero.gg.