The Callisto Protocol is quickly becoming a must-play game for sci-fi horror fans and it can't come soon enough. Seen as a spiritual successor to Dead Space, due to the fact that it's being developed by Dead Space creator Glen Schofield's new studio Striking Distance Studios, this game is going to dance the line between scary and down-right terrifying – and we can't wait. If you're looking for a taste of what's to come, a The Callisto Protocol extended trailer and gameplay demo have been shared during Summer Game Fest and well, as promised, it's full of gore.
The Callisto Protocol follows Josh Duhamel's Jacob Lee, a prisoner held at the Black Iron prison colony located on Jupiter's moon Callisto, as he struggles to survive an alien invasion and uncover the mystery surrounding the events going on around him. It seems as though the invasion has been in some part caused by the prison's warden, but we're not sure that's the whole story.
The gameplay demo, which you can watch below, takes place in the first half of the game and shows Duhamel take on the ghoulies with a variety of weapons from guns to gadgets and air conditioner fans. Head split open, blood splatters everywhere, and limbs are left hanging. It's so Dead Space it hurts – but that's a good thing, right?
Yeah, you could say that The Callisto Protocol looks a little bit scary. If you're a fan of what you've seen, you will be pleased to know that Striking Distance Studios has already confirmed when The Callisto Protocol release date is – we know exactly how long we have to wait before we can get our hands on it.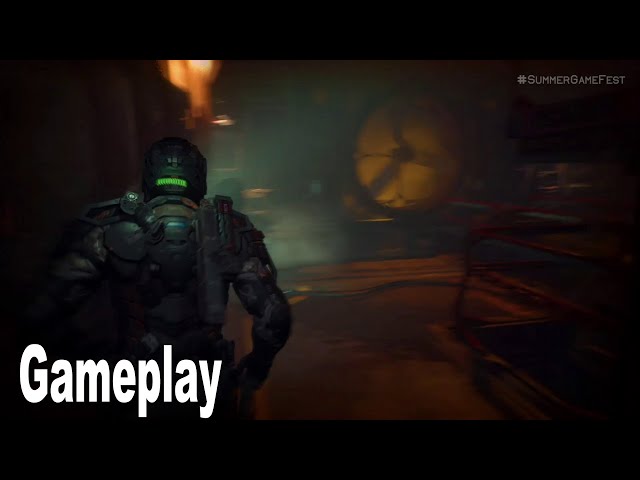 We know The Callisto Protocol sounds like a much gorier version of Dead Space, and it looks like that too, but it's clear this game is going to have more than enough legs to stand on its own two feet. There will be similarities, as that much is evident, but this is going to be a "next-generation take on survival horror" and we can't wait.
This gameplay demonstration is just one of several incredible announcements to come out of the Summer Game Fest showcase on June 9 – and that's not the only presentation coming. To keep track of it all, check out our Summer Game Fest 2022 schedule right here.