When Demetrious 'MightyMouse' Johnson first joined Method as a streamer in June, he was delighted with his early success. However, his time with the organisation was cut short when, in the same month, several serious allegations were leveled at two employees, forcing the organisation to step back and investigate.
'MethodJosh' was immediately released by the organisation after several sexual abuse allegations came to light and Sascha Steffens, the organisation's co-CEO was put on administrative leave. While a third-party investigation has since found that only some of Steffens' misconduct allegations could be substantiated and "crossed professional and personal boundaries," he has since stepped down from his role.
As such, Method is only a fraction of the organisation it once was. Its founder Scott 'Sco' McMillan has been hard at work behind the scenes making sure that nothing like this ever happens again. Sco's resilience to clean up Method and rebuild it from the ground up is one of the reasons why MightyMouse is back for a second time.
"I stepped away when it happened," MightyMouse tells The Loadout. "I truly believe that Scott had no idea what was going on and I think he needed that time alone to work out which direction he wanted to go.
"But I said to him, 'Hey dude, when you're ready to rebuild, let me know because I was having a great time with you guys and I hope I can be of service in whichever shape you want to take this.
And now the big World of Warcraft fan is back, undeterred, and ready to help restore fans' faith in the organisation. While some still believe Method should have folded in June, MightyMouse believes that the problems only happened as a result of two bad apples.
"Obviously things happen and Sco did the right thing to clean house," he says. "But if you have an apple tree and it's producing a lot of great apples, you don't just chop it down when you have two bad ones. You just remove those two apples and you keep on producing great content and keep giving the community what they want."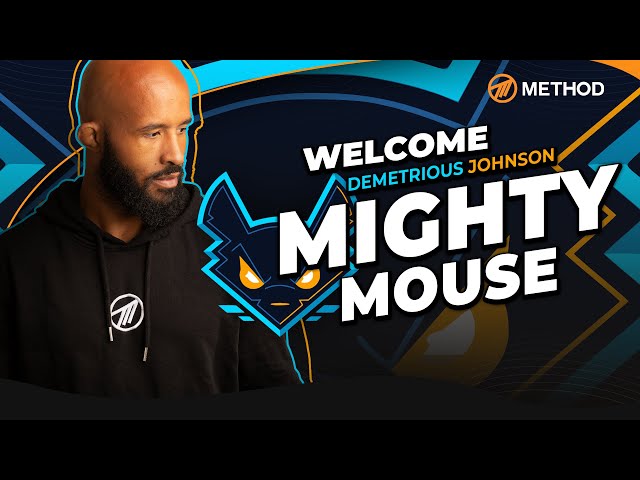 As part of the rebuilding process, Method is running background checks on every single employee to ensure they fit in with the organisation's methods. New staff will also have to undertake anti-discrimination and anti-harassment training before they can represent the organisation in any capacity.
"A background check is no joke," MightyMouse says when we ask him about the new process. "When you give someone your social security number to check your background and criminal history, you can't get past that and it's a step in the right direction.
"I'm the first one to take the leap of faith and it's awesome."
Of course, there are more signings to be made, but for now, the timing couldn't be more perfect for both Method and MightyMouse. Shadowlands' pre-patch is here, helping drum up the hype for both the game, the organisation, and its never-ending quest to become World First.
While MightyMouse's focus remains well and truly on his "strong community" and his stream, his return signals a new start for Method and its guild. However, with the brand still in the process of rebuilding and having to contend with the likes of Echo Guild, it will take a lot of work to reach the weight it once had.