G2 Esports' League of Legends support, Mihael 'Mikyx' Mehle, has revealed that he may have swapped to the bot lane carry role had the team not signed Martin 'Rekkles' Larsson during the offseason. The revelation comes during a recent interview with esports journalist Tom 'Matthiest' Matthiesen.
Following the departure of Luka 'Perkz' Perković to LCS side Cloud9, the matter of Perkz's bot lane successor became the next hottest topic of the offseason. The likes of Elias 'Upset' Lipp and Juš 'Crownshot' Marušič were touted alongside Rekkles for the spot, but there were also talks of an internal solution. "Well one of the options was me playing AD carry," Mikyx tells Matthiest. "So that would be interesting – but I would be really down."
Although only "kinda serious" about it, Mikyx says that he was practicing bot lane champions on his main account. "I didn't know what Rekkles was going to do until the free agency actually started, so I was keeping all of my options open. I mean it would've been pretty interesting – maybe I would've run it down, maybe I wouldn't."
G2 has a fabled history of roleswaps, with Perkz and Rasmus 'Caps' Winther briefly doing a switcheroo for the 2020 LEC Spring Split (which G2 still won). In fact, a Mikyx/Rekkles swap isn't entirely outside the realms of possibility, considering the latter's history with enchanters such as Janna and Soraka. "His Janna is pretty clean, and my Xayah is crazy," Mikyx boasts. We would like to see it.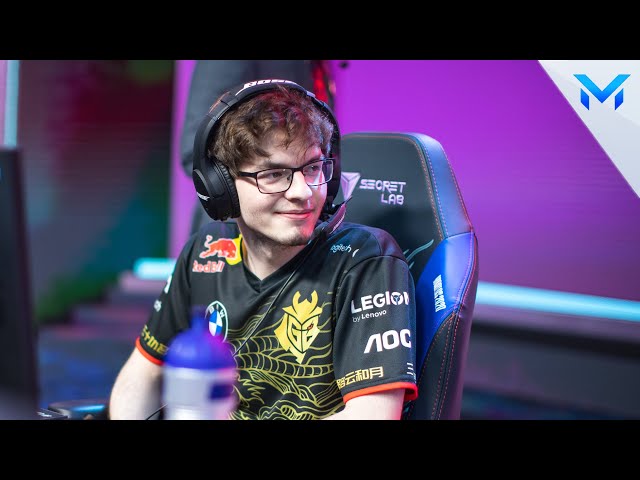 The bot lane duo of Mikyx and Rekkles has been widely accepted as the one to beat in the LEC this season. Judging from Mikyx's comments on scrim performance, this certainly appears to be the case. "So far, in scrims, enemy bot lanes have been shaking, but we'll see how it's gonna go on stage." The LEC features some truly stacked bot lanes, so fans will be eager to see how these matchups play out when the 2021 LEC Spring Split kicks off this weekend.