Zach 'Sneaky' Scuderi has revealed in an interview with Travis Gafford that he's ready to make a comeback in the LCS. Sneaky had previously been Cloud9's League of Legends AD carry from 2013 to 2019, before stepping away in January 2020 in order to focus on streaming full time.
His time at Cloud9 was hugely successful, picking up two LCS wins in 2013 and 2014 with the team, as well as earning the fan vote for the 2018 All-Star Event individually. Cloud9 is the only North American team to have qualified for Worlds every year, with Sneaky one of their brightest stars.
Sneaky always maintained that the move to independent streaming was not forever, refusing to label it a retirement. He has remained an owner and advisor of the team since pivoting to streaming, even reuniting with the old Cloud9 team for a one off game in July this year. Now though, it seems like a more serious return is on the cards.
"I'm really up there for opportunities, I think I will be more actively looking for a pro play opportunity coming up for next year," Sneaky tells Gafford, hinting at a 2021 return to the scene, jokingly adds that "maybe nobody would want me back," though he surely knows his return would likely be the story of the season.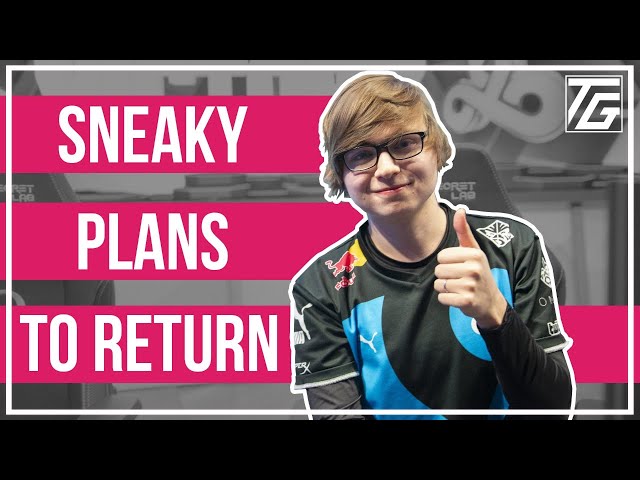 Though many teams would want Sneaky in their roster, a return to Cloud9 is the obvious choice. He left on good terms with the door open, but most importantly, remains a part owner of the team. Playing elsewhere would be a big conflict of interest, and would most likely see him forced to relinquish his stake in Cloud9.
Away from esports and streaming, Sneaky is best known for his League of Legends cosplays, which have also helped make him a fan favourite on the scene. Many will be hoping his return to Cloud9 and the League of Legends pro scene comes sooner rather than later.