Los Angeles-based esports organisation NRG has just unveiled its new $10,000,000 gaming "fantasy factory" in the form of 'The Castle': an installation-filled hub for content creators, influencers, and pro esports players.
In a YouTube tour posted on November 18, NRG executive producer and designer of the space Grady Rains showcases everything the space has to offer, including a rage room stylised as the Oval Office, a "double-decker gaming couch" that visitors can slide down, and a gaming room where players can enjoy their favourite games on a giant cinema-style screen.
"I want to be clear that this wasn't a space designed for one specific team," Rains asserts. "It's really not even just designed for NRG. We really wanted this place to be a highly-collaborative environment where all sorts of athletes, musicians, creators, celebrities, whatever you are to come into this space and make incredible gaming content."
The Castle also sports a "tier-list installation", which offers an aesthetically-pleasing approach to this popular content format for creators to make use of. And if you think that's sweet, the Wonka-esque fantasy factory even has its own "candyland" area filled with bagged sweets and a water fountain which dispenses energy drinks.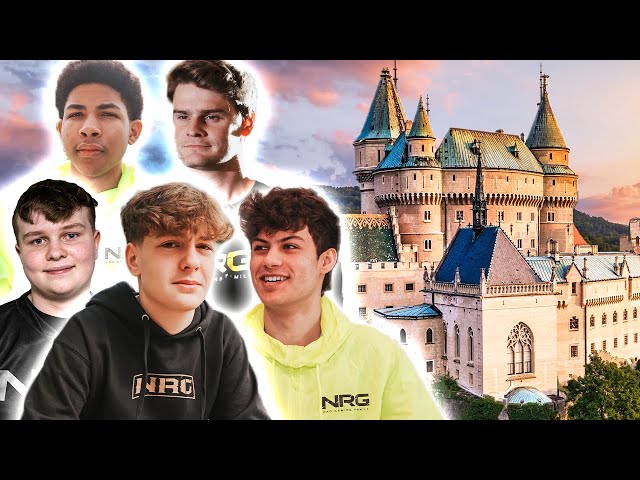 NRG maintains a presence in numerous gaming spaces, especially Fortnite, Apex Legends, Rocket League, and Overwatch. As Rains notes, NRG-owned team San Francisco Shock secured their 2020 Overwatch League grand final victory from The Castle's very own scrim room.
Having recently surpassed one million subscribers on its official YouTube channel thanks largely to the popularity of its Fortnite team, NRG is also becoming a permanent fixture in the content creation space. As such, the creation of this new hub seems timely, and tells us that NRG is still only just getting started.