Rocksteady's history with the Batman Arkham games gives us a lot of trust that it will nail its upcoming game, Suicide Squad Kill the Justice League. While it looks to be a very different experience from the previous games in the Arkhamverse, Suicide Squad sounds like an exciting premise, but some recent leaks have got people worried.
While it seems like an ex-Rocksteady developer has confirmed the story leaks are false, the in-game screenshot which can be found on the GamingLeaksandRumours subreddit appears to be more legitimate, with Andy Robinson from VGC confirming that the information is real. So, before the Suicide Squad Kill the Justice League release date arrives, which parts of these leaks do we want to see in the final game, and what do we want to be left behind.
Firstly, the Battle Pass, which has proven to be the most controversial topic to come from these leaks. This mainly depends on how it is implemented. Is it free like how Deep Rock Galactic and other games handle it, or does it follow a similar path to live-service games like Fortnite. It seems like the game won't be a full 'Games as a Service' deal, and while a Battle Pass itself isn't a worrying sign, it's implementation can be.
There are also six different forms of currency in the leaked screenshot. Usually, this would point to a loot or crafting system with lots of depth, I want a simple action-adventure game that brings elements of Arkham to a co-op shooter. Since it's likely not going to have a PvP mode, the most that improved builds would be used for is taking on tougher versions of regular story missions.
I do like the sound of one of the 'Looks' tab, which seems to be the home for skins for characters. If the game features matchmaking, which it likely will, I'd love to show off different versions of the characters I play as. However, they would need to be free and/or based on challenges. The 'Store' tab makes me concerned, and many games haven't had the right pricing for premium skins recently, especially not in a PvE experience.
The rest of the information on the screen seems like your typical AAA game nowadays. Codex for information on characters and the world, talents for adding skills and buffs to your character, a 'message of the day' box for announcements. That sort of thing. It feels very Avengers mixed with Destiny, and as an Arkham fan, that is concerning. However, it gives me hope that future DLC won't be paid-for, so if the gameplay is good, maybe new missions won't need an additional payment.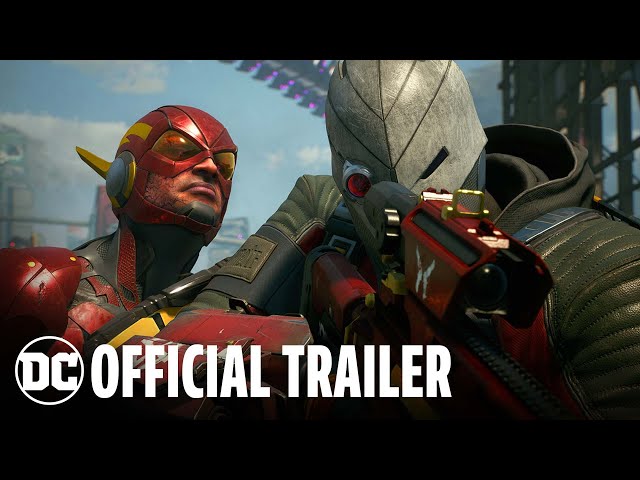 I think my biggest issue with this Suicide Squad leak is that it doesn't ooze that style that Suicide Squad is now known for. It's very basic in its look. You can throw in a lot of these live-service elements, most fans won't care, but at least give it some oomph and excitement. When I think of Suicide Squad, I think of cartoon-like visuals mixed in with brutal and dark action, so give me some of those crazy designs around the menu too. Admittedly, this could just be a result of this leak coming from an early build of the game, but if it's close to how it'll look in the final product, then it's definitely disappointing.
The Suicide Squad Kill the Justice League leaks are looking to paint a very different picture of the game then most fans imagined. While most of it depends on how it is implemented, it is safe to say that a lot of players, myself included, will be slightly nervous waiting for this title, with Rocksteady's expertise being the main foundation for our excitement.
Nevertheless, while you wait for the upcoming DC game, you can always play some of the best co-op games right now to scratch that co-op itch. Or check out the upcoming PS5 games and upcoming Xbox games if these leaks have left a sour taste in your mouth.