Closing out the Street Fighter 5 Grand Finals at EVO 2022, Capcom took to the stage and revealed that both Juri and Kimberly are joining the Street Fighter 6 roster. This second post-reveal character announcement, after Guile's trailer at Summer Games Fest, continues to confirm previous leaks that unveiled the full Street Fighter 6 roster.
Kimberly is one of the brand new fighters, alongside Jamie. She is described as being "infatuated with 80's pop culture" and her moveset looks to be one of the most varied so far.
Juri has seen a pretty significant redesign like Chun Li and Ryu have, and she is described as still being a "thrill seeker". Since M. Bison's fall in Street Fighter 5, she is on the hunt for her next thrill. A brand new stage was also shown off during Juri's gameplay showcase, as well.
Both Juri and Kimberly were actually revealed ahead of the Grand Finals of Street Fighter 5 at EVO 2022 thanks to the German Capcom Twitter account accidentally tweeting out images of both characters ahead of the Top 8 at EVO.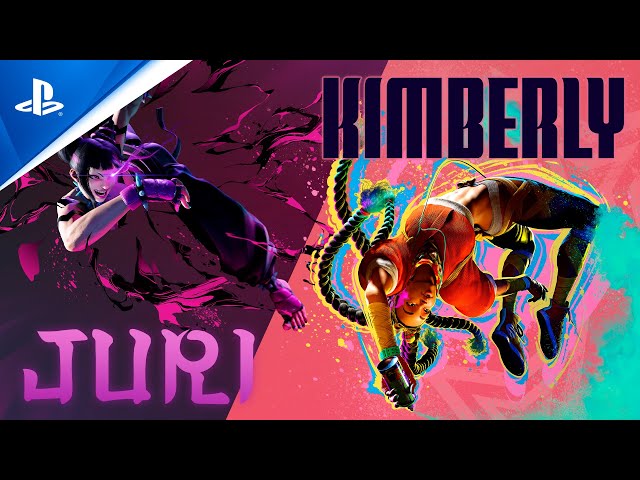 Now that we have seen seven characters and Capcom have previously announced that they will go dark for a while as they head back to the studio to finish up development, we likely won't see another big reveal until The Game Awards in December at the earliest.
And, with the Street Fighter 6 release date set for 2023, we will likely start seeing the rest of the roster confirmed in the new year, ahead of Street Fighter 6 taking centre stage at EVO 2023.