Tim 'TimTheTatman' Betar is one of Twitch's most popular streamers. Having started streaming over eight years ago, TimTheTatman has amassed a large following and is frequently one of streaming platform's most subscribed to personalities.
The 30-year-old variety streamer has made a name for himself playing everything from Overwatch to World of Warcraft to Call of Duty: Warzone, but his popularity really exploded during the Fortnite boom in 2018, establishing himself as one of the go-to streamers for watching the battle royale on Twitch along with the likes of Tyler 'Ninja' Blevins and Ali 'Myth' Kabbani.
TimTheTatman currently has the eleventh most followed channel on Twitch, with more than 6.1 million followers. In terms of individual active streamers on the platform, only four have a higher follower count than him. He now attracts audiences well into the tens of thousands each time he goes live and has so far in 2021 achieved an average viewership of over 34,000 people.
In an attempt to keep his large audiences on its platform and not move to rival sites like YouTube Gaming, Twitch tied him down to a multi-year exclusivity deal in December 2019 alongside Ben 'DrLupo' Lupo and Saqib 'Lirik' Zahid.
As well as being able to draw in the crowds, TimTheTatman has become one of Twitch's safest and least controversial pair of hands. As a result, his notoriety has started to branch out further than just live streaming, landing him a spot (albeit, a very short spot) in the NFL 100 commercial during the 2019 Super Bowl.
His good reputation also saw him get a world exclusive first look at Overwatch's newest hero, Echo, live on his channel, attracting over 130,000 viewers.
TimTheTatman is married to his wife Alexis and has a young son, Brewer.
Here we answer some more of the most asked questions about TimTheTatman.
What is TimTheTatman's net worth?
TimTheTatman's net worth is thought to be one of the largest in streaming. While some conservative estimates put his total worth at around $5 million, Forbes claims that TimTheTatman is worth $8 million.
As one of the platforms most followed streamers, his large audiences draw in plenty of ad revenue and subscriptions. Couple this with the money made from his exclusivity contract with Twitch, his YouTube revenue, and his partnerships with a number of big brands, then you've got yourself a streamer making a decent amount of dough.
How much does TimTheTatman earn?
From streaming on Twitch alone, TimTheTatman earns approximately $1 million a year. His current sub count of around 24,000 is the biggest contributor, with subscriptions making him anywhere between $50,000 and $100,000 per month. When you add advertising revenue and donations on top of this, the amount he can earn from streaming is pretty mind blowing.
Of course, this isn't the only stream of revenue TimTheTatman has. His YouTube channel also brings in a generous amount of money, thanks to his daily uploads hitting at least 200,000 views pretty much every time he posts a video. While ad rates vary, he is certainly making hundreds of thousands of dollars from YouTube each year. SocialBlade's revenue calculator estimates it could be as high as $720,000.
Then there are TimTheTatman's sponsorship deals, which will also bring in revenue. He is sponsored by gaming brands such as Razer and NZXT, as well as energy drinks company Monster. While the value of these deals aren't exactly known, they will very likely bring in a combined revenue that is a six figure sum.
On top of all this, there is TimTheTatman's exclusivity deal with Twitch, which he signed in December 2019 to keep him tied to the Amazon-owned platform and prevent him moving to rival sites like YouTube. The exact amount is unknown, but for Twitch's biggest stars these exclusivity deals are likely worth millions of dollars.
What is TimTheTatman's setup?
Monitor: LG 27GL850
Keyboard: Razer Huntsman Elite
Mouse: Razer Deathadder V2
Headset: Audio Technica ATH-M50X
Chair: Herman Miller Mirra
Gaming PC: Custom build
Like most top streamers, TimTheTatman has a top spec setup for gaming and broadcasting to his thousands of viewers.
At the centre of it all is his custom PC, which comprises of high end parts from one of his sponsors, NZXT, alongside an Intel I9-9900K processor, a MSI MEG Z390 Ace mainboard, and an EVGA GeForce graphics processing unit.
For his mouse and keyboard, TimTheTatman turns to another sponsor, Razer. He uses the Huntsman Elite keyboard alongside the Deathadder V2 mouse.
He plays his games on an LG monitor, has an Audio Technica headset, and opts for the Herman Miller Mirra as his chair of preference.
A setup of this spec, along with all of his streaming gear, is likely to push towards $10,000.
Get TimTheTatman's setup:
Network N earns commission from qualifying purchases via Amazon Associates and other programs.
What are TimTheTatman's settings?
While TimTheTatman is one of Twitch's most watched stars, his gaming ability can sometimes be, let's say, lacking, compared to some of the other top streamers out there. This is all the evidence you should need…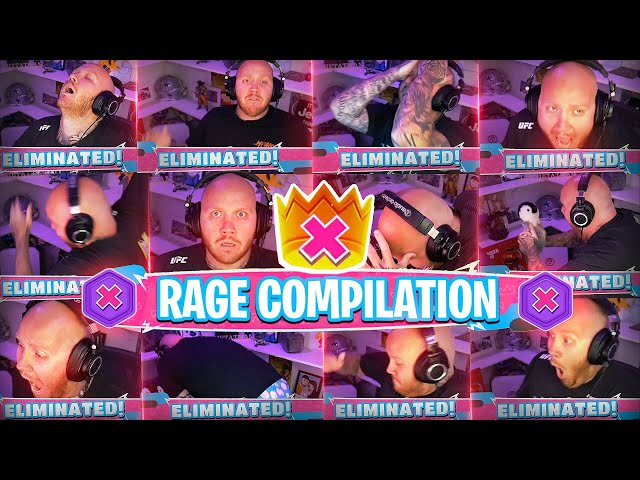 However, that doesn't mean that there aren't some fans out there who want to play his style. So here's TimTheTatman's settings for some of his most popular games right now.
What are TimTheTatman's Warzone settings?
DPI: 800
Polling Rate: 1000Hz
Sensitivity: 3.93
Aim Down Sight (ADS) Mouse Sensitivity: Relative
Monitor Distance Coefficient: 1.33
Mouse Acceleration + Mouse Filtering: 0
TimTheTatman's Call of Duty: Warzone settings see him playing on 3.93 sensitivity with his mouse DPI at 800. His ADS horizontal and vertical sensitivity are both set to 1.0, and his mouse acceleration and filtering to 0. His monitor distance coefficient is 1.33.
For his visual settings, he turns off V-sync, motion blur, and all shadow effects settings. He also sets his texture, special effects, reflection, and model quality to High, but his object view distance to Low. His field of view is set to 90.
TimTheTatman's keybinds for Warzone pretty much follow the standard PC layout. He reloads with R, crouches with LEFT CTRL, prones with Z, and jumps with the spacebar. The interact button for opening doors and crates is set to E, and he heals up with armor plates using 4. His tactical and lethal equipment is set to G and Q, respectively, and he uses X to pop his Field Upgrade.
What are TimTheTatman's Valorant settings?
DPI: 800
EDPI: 400
Polling Rate: 1000Hz
Game Sensitivity: 0.52
Zoom/Scope Sensitivity: 0.5
TimTheTatman plays on a 0.52 sensitivity in Valorant with his usual mouse DPI of 800. His ADS and scope multiplier is set to 0.5.
In terms of his Valorant keybinds, TimTheTatman uses LEFT SHIFT to walk and LEFT CTRL to crouch. He jumps by scrolling down on the mouse wheel. The keys 1, 2, 3, and 4 are set to equipping primary weapon, secondary weapon, melee weapon, and Spike, respectively. His agent abilities are set to Q, E, and C, and his ultimate is set to X.
What car does TimTheTatman drive?
TimTheTatman recently splashed out on a modified, all-black Hennessy Maximus Jeep Gladiator.
This Hennessy Gladiator looks pretty incredible, but it's real party piece is its supercharged V8 Hellcat engine which produces 1,000 brake horsepower. Yikes.
TimTheTatman has always been a Jeep fan and has owned a few in the past, but none as powerful – or expensive – as this one.
Related: Who are the biggest streamers on Twitch?
A standard Gladiator with the ridiculous Hellcat engine would set you back just shy of $150,000, but with TimTheTatman's model being specially modified, the cost is likely to be much higher and probably closer to $200,000.
How tall is TimTheTatman?
TimTheTatman claims in his Twitch bio that he is six feet tall (1.82 metres). Despite this, he is often the butt of many high-related jokes.
One streamer who certainly isn't vertically challenged, Guy 'Dr DisRespect' Beahm, has roasted his fellow Twitch star about his height on several occasions; the most recent being during TimTheTatman's reveal video of his Hellcat Jeep Gladiator.
On noticing that TimTheTatman claims he "doesn't need" the fold-out step on his Jeep to get in the driving seat, The Doc predicts that he will subconsciously use it. And he's absolutely right.
Still, who cares if you use the step when you got a 1,000 horsepower Jeep to blast around in, eh?