Yesterday, in the midst of the ongoing streaming wars between the likes of Twitch, Facebook Gaming, YouTube Gaming, Mixer, and more, Imane 'Pokimane' Anys announced she had signed a multi-year exclusivity deal to stay with the streaming platform that helped build her career. But the deal came with a cost – money.
In a recent vlog talking about her decision, Pokimane talks about the deal, why she decided to stick with Twitch, and why she declined much bigger offers to stay on the Amazon-owned platform that's been fighting to keep hold of some of the biggest streamers out there.
"I'll start with what's on everyone's minds which is the money aspect," she says in the video, which you can watch below. I won't lie these live streaming exclusivity deals are really insane. It's life changing money for any of us. I got deals from many different platforms but ultimately it really came down to only two. Long story short, I decided to take less money to stay on Twitch – and when I say less money, the differential is more than I have in my bank account right now."
It's clear Pokimane did a lot of research before making her decision. She talks about her dislike for delays and how Twitch's servers are the only ones that allow her to talk to her chat in real time, her belief in the platform, and the hassle of moving one community over to another.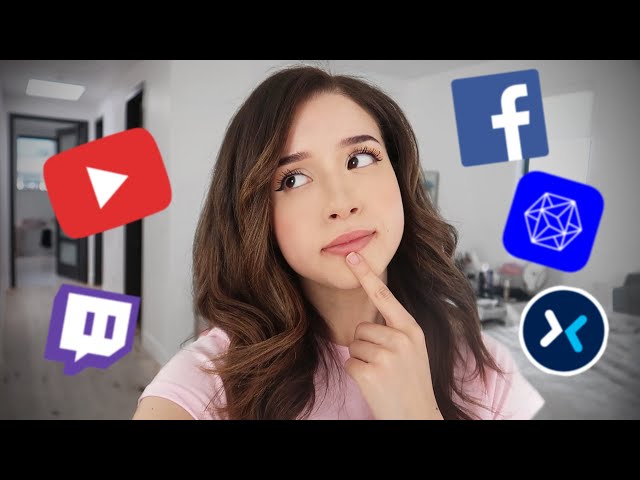 Although the message clearly comes from her heart, Pokimane also fires a couple of shots at the other platforms. "All these platforms are buying streamers when they should be buying Twitch chat," she whispers.
"I really can't imagine my streaming experience without it. I think it would be a lot more boring without it and I'd rather take less money to have more fun, to be happier, to stay with my community, to feel where everything started, and feel where I belong."
Before signing her video off, Pokimane reassures her fans that even though she turned down a much bigger offer and didn't follow the likes of Michael 'shroud' Greziek to Mixer, Jeremy 'Disguised Toast' Wang to Facebook, or Jack 'CouRage' Dunlop to YouTube, she still got a "good, fair deal" from Twitch and she's "more than happy."
So there you have it, the biggest female streamer on Twitch is staying put, and she couldn't be happier about it.