Imane 'Pokimane' Anys is on her way out of the Offline TV house. In a video taking viewers on a tour of her current room, the 24-year old revealed that she is moving out of the streamer house. Don't worry, however, she is just moving so she'll continue to make videos and content with the team.
In the YouTube video, Pokimane starts talking about the situation, saying she's nervous. "If you've been kind of listening to sort of stuff I've been talking about recently, you probably know that I'm having a bit of a hard time balancing work and life and how I also fit in the culture in Los Angeles." She goes on to joke about moving to Canada before softening the blow and confirming that she is just moving out the OTV house.
"I am moving very very close to the Offline TV house. If you don't already know, I live with a bunch of my amazing streamer, content creator friends – we live in a big content creator house basically and I have for the last three years. However, as an amazing of an experience as that was – and I wouldn't trade it for anything – I do feel like it is kind of time for me to try something new and I'm moving in with a bunch of my girlfriends which I'm really excited for. And I do genuinely believe that it will help me balance work and life a bit better, or at least that's what I hope for. You know maybe it's something I don't really like and I want to move back in with Offline TV, who knows? We will see."
Some fans may think that there has been a falling out, or tensions in the house with this decision, but Pokimane clarified that the current members of OTV have been very supportive of the move. "I just really want to make it a point to say they have been so supportive of my decision and it has nothing to do with OTV – I'll still be in all of the videos, I'll be coming over for shoots, I will be probably playing more games with them, I'll be coming over just to hang out so nothing there is changing. I'm just personally kind of testing something out, in terms of my living situation. I've never ever just moved in with a friend, just to move in with a friend. It has always been either kind of linked to content creation or school."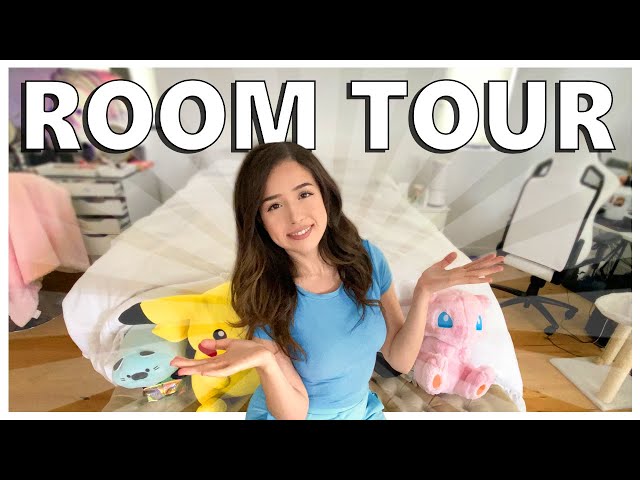 Pokimane in the same video revealed that she is joining the team at Cloak, an apparel brand "by gamers, for gamers" created by Sean 'Jacksepticeye' McLoughlin and Mark 'Markiplier' Fischbach. A lot of change on the way for the streamer, but she's still be found on her Twitch channel here.